Mark Walton-Cook offers a series of simple and sometimes surprising hints to help keep you trim throughout the party season.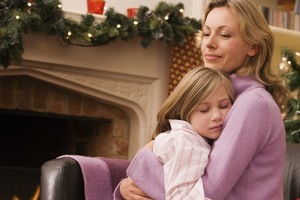 * Raise a glass: British scientists recently reported that bubbly can reduce the risk of heart diseases. Despite its light colour, champagne includes red grapes rich in polyphenols, plant chemicals that dilate blood vessels and improve circulation.
* Tuck into Rudolph: Like venison, reindeer steaks are lower in calories, cholesterol and fat than most cuts of beef, pork or lamb. They eat loads of reindeer meat in Finland, home of Father Christmas.
* Update your iPod with festive songs: 'Tis the season to swap Eye of the Tiger for Ding Dong Merrily on High - both tracks have a similar number of beats per minute (bpm) to spur you on while you train. Experts say the ideal workout music tempo is about five beats per minute above a working heart rate, so if you jog at 120bpm you should opt for music of about 125bpm - such as Mariah Carey's All I Want for Christmas is You.
* Add protein to your drinks: The bloody mary is regarded as a healthy king among cocktails: it's packed with vitamin C.
The lycopene in the tomato juice strengthens your heart, and the fructose helps metabolise alcohol. But upgrade to a lobster bloody mary - a Southern US favourite with a lobster skewer in it - and you'll add omega-3 fatty acids, and you'll get some muscle, too. "Lobster contains more lean protein per ounce than any other meat," says nutritionist Nell Nelson.
* Eat more, buy less: Hunger makes you spend more, according to a University of Cambridge report. So have a square meal before you shop.
* Make a date with dates: A handful of dates can reduce fats in your blood by a sixth, according to the Journal of Agricultural and Food Chemistry. Although the dried variety is high in sucrose, it is low-GI so won't spike your blood-sugar levels.
* Get a good night's sleep: Plan one or two evenings each week during the party season for an early night - it could help you lose weight, according to a study of nurses in the US. Those who regularly had a good night's sleep were slimmer and had a lower body mass index (BMI) than short sleepers.
* Ask Father Christmas for socks: They're hardly the most stylish addition to your running kit, but compression socks support your calf muscles and could help you to a personal best. A study in the Journal of Strength And Conditioning Research suggested that they improve circulation and blood flow, enabling you to run longer.
* Train with your reflection: Running in front of a mirror at the gym helps make you more co-ordinated and, according to one UK university study, can make your work rate less energetically demanding.
* Go for a dawn run: Watch your weight come down as the sun comes up. Sunshine is a great source of vitamin D, which researchers believe can help keep you trim. A Minnesota study has linked low levels of vitamin D to sluggish weight loss in slimmers.
* Pull a cracker: Researchers at Vanderbilt University in Tennessee found that giggling for a few minutes a day uses enough calories to burn about 2.2kg of fat a year.
- INDEPENDENT