Don is the editor of Thirst magazine.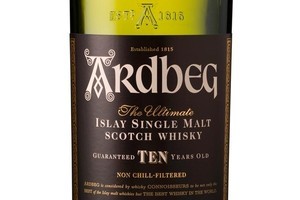 Trickery, veiled threats and sly insults aren't what you'd normally expect at a tasting, but malt whisky tastings in Auckland do tend to be different.
I sat in on a marvellous one recently at the Elliott Apartments boardroom. Wild claims were made, legend presented as fact and in the end bribery won the day. If only all tastings were this much fun.
The tasting was organised by Bart Burgers from the Whisky Shop and the basis for the tasting was a competition to see which Islay distillery - Ardbeg, Laphroaig or Lagavulin - was the best.
It was a close-run thing. The three Ardbegs - 10 years old, the Airigh Nam Beist ("Release the beast" in Gaelic) and the Renaissance - provided a symphony of strength, power and finesse, all in the classic oily, iodine-rich Islay style.
The Laphroaig, in 10 years old, quarter cask and Cairdeas (friendship) expressions, had subtlety and strength, massive firepower and an easy-going bonhomie, respectively.
It was the Lagavulin that stole the show for me, mostly because its presenter, Frankie Walker, effectively bribed the audience by producing a bottle of the limited-release Distiller's Edition, a veritable opera of a whisky, packed with drama, passion, music and, well, iodine, that isn't even available here.
It was a marvellous piece of theatre, with the brilliant addition of nine spectacularly great whiskies. Can't wait for the next one.
Ardbeg 10 years old
RRP $95
Steely, austere and straight-backed, like a Scots Guardsman, Ardbeg starts off with sweet cereal and pepper aromas before opening into sweet, herbal notes. On the palate, it's dry and reeking of turf smoke, followed by fruit and cereal notes. Beautiful whisky.
Laphroaig 10 years old
RRP $99.99
If doing the simple things well is a recipe for success, Laphroaig has got it made. This has a lovely clean nose with more than a whiff of iodine, backed up with pepper and spice notes. Full, smooth and long in the mouth, with a lovely complex finish that lingers.