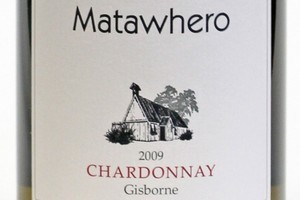 In the eternal quest to come up with a point of difference at wine festivals, beyond the bands, showground attractions, tasty finger food - and the wine, Gisborne ought to take a bow.
I managed to attend a couple of workshops by high-profile chefs Simon Gault and Al Brown, who added significant value to an already successful event.
At an exquisite site at Gray's Bush, with the gentlest of cooling breezes and that sunshine that one equates with Gisborne, it couldn't have been better. And good on the local winemakers for keeping it exclusively wine (no beer sales) and bravely making it wine by the glass only, ensuring the good-natured crowd tried a selection of wines on offer rather than securing a bottle of their current favourite and devouring it in the shade.
Festivals of this nature ought to be true to their origin: food and wine allowing the crowds to sample a wide variety of styles and producers, enjoying local foods that enhance the wines and soak up a lot of that alcohol.
Gault and Brown have already shot to fame via their fine eating establishments and are currently enjoying superstar status thanks to a series of successful television shows. They are also both anxious to ensure that the right wines are matched with their delectable creations and were a superb, entertaining and very helpful addition to the Gisborne Wine and Food Festival.
Gault's Italian workshop featured molecular gastronomy via an easily prepared olive sphere. Then, using more traditional cooking styles, he whipped up a tasty, simple spaghetti, followed by sage and garlic chicken, then a king crab dish to round it off. We happily tasted everything, all matched with local wines from Matawhero.
Seafood is a speciality of Brown's and the local iwi had ensured there was plenty of fresh bounty for him to experiment with. He presented a roasted groper belly with salsa verde and the most delicious lightly smoked kahawai fishcakes ever.
Wine matches were courtesy of Millton Vineyard. As Brown explained, "For me these days food is simply a vehicle for getting people around the table."
The same can be said for wine - at its best it should be a catalyst for conversation.
RECOMMENDED
2009 Matawhero Gisborne Chardonnay, $25
The rejuvenated Matawhero vineyard is producing glorious whites including this creamy rich and ripe flavoursome beauty that soared with Gault's tender chicken.
2009 Millton Vineyard Riverpoint Viognier, $27
Gisborne's rock star producer who has the knack of getting everything just right. Full of big flavours, lots of summer florals and that sweet oily creaminess that danced effortlessly with Brown's fabulous fishcakes.