There's no need to spend up large at a time when it pays to experiment.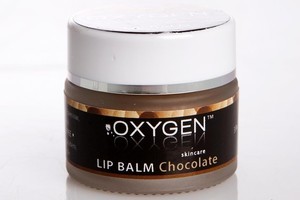 Young women are forever being given sensible advice about makeup, from "why do you cover up your lovely young skin" to "you can't leave the house looking like that." I say ignore it. (I did).
Best listen to sound skincare advice, but makeup-wise it's the perfect time to experiment. Better to look back and laugh at your excesses than not have a play for fear of getting it wrong. Get creative, rather than pseudo-sophisticated, and you'll more easily grow into your own personal style.
You can also get away with excess slap in your teens, but you'll look tragic 20 years later. So get it out of your system early.
On the other hand, if you prefer the no makeup, natural look then don't feel obliged to follow the crowd. It will save you money at a time before you are earning much and before workplace expectations for a more groomed appearance kick in. If you do feel the need to upskill there's some good "how tos" online, or ask for a makeup lesson for Christmas. A brush set is also a gift you'll use for years.
Shop cheap and shop smart. While heading to the M.A.C counter is a treat, there's also plenty of good makeup items that fit right in with fashion's passion for identifying chain store chic. Poke about the shelves of department and variety stores, pharmacies and supermarkets. Buy from reputable companies, because odd, poorly labelled cosmetics found in bargain stores include the likes of nail polishes with chemical ingredients now shunned in mainstream ranges.
We've kept our prices under $30 and found plenty to choose from. While more expensive brands sometimes deliver finer formulas, it's not always the case. Don't be needlessly seduced by marketing and expensive packaging. Being broke isn't a good look.
Quick kit
Start with a creamy lip and cheek tint - stop right there if you're in a low maintenance mood. If you need them, add mascara and brow pencil. Tinted moisturiser smoothes out your skin and if it comes with a sunscreen so much the better.
For an easy evening effect smudge in a soft kohl pencil and apply a vibrant lip gloss.
Build on the basics with foundation, eye shadow and lipstick for a more "done" look. Compact foundations are appealingly easy to apply and carry about, but they can provide more coverage than you need. (Staples include Moisture Mist). Mineral makeup is kind to young acne-prone and sensitive skins, but loose powders can be messy, so check out compact versions. The new one from Thin Lizzy, which comes in 11 shades, boxed with a brush and instructions for $39.95 makes a good first foundation. There are also plenty of liquid options, but leave mother's alone, it will likely be too heavy and you need to colour-match to your own skin.
Eyeshadow palettes are one item able to achieve several looks. Those from Maybellline, Za and Australis come in some nice colour mixes. Colour-coded palettes matching safe shades to eyes are well done by Covergirl, L'Oreal and Almay. Single pots of bright colour are great for a super easy party look. Restrict the colour to the eyelid area and into the crease, avoiding the brow bone. Rimmel and Top Shop make fashion-forward shades and right now Revlon is getting it right with a big range to choose from.
Add an extra coat of mascara and some lipstick under your gloss to last the distance. It's worth learning to apply powder shadows with a brush, they stay on much better than creamy products. The same goes for liquid eyeliner, if you get it wrong it's back to the drawing board, but well done it's unbeatable for drama and won't go smudgy. Otherwise combine pencils and shadow for a softer, smoky look.
Don't neglect nails as they're one of the quickest ways to inject a shot of colour. Good value varieties at the $10 mark or below include Australis, Sally Hansen and Designer Brands. Try the mini sizes from Orly and Maybelline if you're not sure you'll wear an out there colour often.
Stockists: Selected department stores and pharmacies or as stated. UBU stockist details ph 0800 787 456. Maybelline, L'Oreal and Covergirl in supermarkets also. Covergirl also from The Warehouse and K Mart. Rimmel from Farmers, K Mart and selected The Warehouse stores. Designer Brands selected pharmacies only. Australis in selected Farmers. The Body Shop see thebodyshop.co.nz, Top Shop from the Department Store, Takapuna.