Behind every immaculate mo stands a man who knows the importance of good prep work.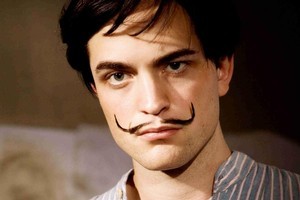 Mo bros working on their annual facial topiary for Movember will be well on the way to full growth by now, but here's some tips from a Mo Mentor on how to keep it looking good. After all, the brown ribbon is not just a statement of support for men's health causes, it is a symbol of the modern gentleman and "a little bit of luxury".
But growing a mo is not simply about giving up on shaving for the month, long-time Movember mo-grower, Jim Slattery, says success starts with choosing the right style of mo. Those with a small mouth and features should always go with a small moustache and vice versa.
Men with more prominent features and a larger mouth can grow a thicker mo while preserving their dignity. Think Tom Selleck or Billy T. James.
Slattery also recommends not growing past your smile lines as it can result in a slightly unbalanced look. Smile in the mirror and check that the tips of your moustache are within the creases at the edge of your mouth.
Once your style is chosen, here are some of Slattery's maintenance tips:
* Choose your utensils well. A sharp or new razor is mandatory, you don't want to burn your skin, rip hairs out or risk cutting yourself with an old blade.
Quality shave cream, foam or oil is also a necessity to ensure the rest of your face remains smooth throughout the month.
* Preparation is everything. Fill the basin with very hot water to soak the razor and a facecloth, which I leave on my face for a few minutes prior to applying the shave oil. This softens hairs and opens pores for a better shave.
* Shave with the grain of the beard, not against it. Shave in small movements, especially if the beard is thick. Clear the razor after each stroke. Never rush a shave.
* Finish properly with a hot face wash to get rid of shave scum and leftover oil or cream. Splash really cold water on your face to close the pores. This is vital for keeping your face smooth and avoiding unsightly razor burn and beard rash.
* Moisturise. Use a facial moisturiser to soften the skin because shaving removes skin layers. The new skin underneath is very sensitive.
* It's not too late to begin on your own mo-growing journey. Registrations are still open at movember.co.nz. Funds raised benefit the Cancer Society for prostate cancer, and the Mental Health Foundation for men's depression.