Don is the editor of Thirst magazine.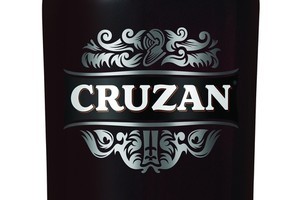 Sun, sex and sand - is there anything that encapsulates them as well as rum? While rum is made around the world - even in countries notably bereft of sugar plantations such as Austria - it has become firmly linked to the Caribbean.
Traditionally,the Spanish-speaking parts of the Caribbean like Cuba, Puerto Rico and the Dominican Republic produce lighter, cleaner-tasting spirits, with such areas producing white and gold rums of finesse and elegance. Meanwhile, the English-speaking areas like Jamaica, Barbados, Bermuda and Trinidad make darker, more powerfully flavoured rum.
The main reason rum continues to be so popular is its versatility and ability to mix so well in cocktails.
The mojito, cuba libre, daiquiri, pina colada, zombie and mai tai have all helped bring cocktail-lovers back to the bars.
Unlike vodka, for example, which adds alcohol rather than flavour, rum imparts its sweet kiss to every drink it touches, whether the rum in question is white, gold, spiced, dark or black strap.
For a refreshing summer drink, try a mismo. Pour two shots of Bacardi into an ice-filled glass, top up with soda water, add a squeeze of fresh lime juice and garnish with a twist of lime. It's perfect for a warm summer's afternoon on the deck - you can sit back, think pirate thoughts and imagine yourself on a Bermuda beach, without needing to fork out for flights.
Cruzan Black Strap
RRP $42.99
A brilliant but very different rum. A heady bouquet of chocolate, espresso coffee, leather and molasses leaps out of the glass. On the palate, it's a complex mix of all of the above, with added touches of dark fruit and even liquorice. Beautiful stuff, with the softest finish ever.
Mt Gay Eclipse
RRP $48.90.
Classic Barbados rum with a big hit of coffee on the nose, followed by vanilla, caramel and a touch of smoky oak. Soft and sweet on the palate with a good spine of alcohol and an almost toffee-apple character. Short, sharp finish that adds a nice contrast.