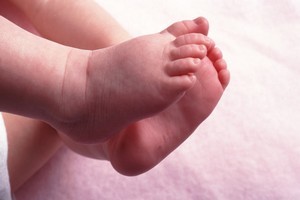 Act's David Garrett is long gone from the headlines but his idea about sterilising child abusers was echoed in an interview on Radio New Zealand's Morning Report this week.
Barbara Harris runs a US charity called Project Prevention, in which drug and alcohol abusers receive payments to put themselves on long term contraception or offer themselves up for sterilisation.
Barbara began this charity at her home in North Carolina after giving birth to six of her own boys and longing for a little girl.
She ended up adopting the little girl of a crack addict, and then, when that addict gave birth to a child each year for the next three years, Barbara took all the siblings.
She and her family lived through the nightmare of caring for children born to addicts and having to watch as the tiny babies struggled to free themselves of their mother's narcotic of choice.
In fact, the first baby adopted by the Harris' was found to have both crack cocaine and heroin in her system.
It was an incredible story of one woman not only making an incredible contribution to society in raising four children who would have been lost to the welfare system otherwise, but also in having the gumption to stump up and put a stop to a completely preventable situation that causes a great deal of misery and pain.
Project Prevention has paid some 3500 women and men to stop having children, with IUDs the most common contraceptive option for these addicts.
The charity has just moved into the UK, and is looking to extend its reach to Africa and the Caribbean.
It was hard to see any kind of downside to this excellent work, although RNZ's excellent Katherine Ryan did her best in offering a countering view that down-and-outers should not be bribed to stop breeding.
Needless to say, it wasn't a convincing counter argument.
Each woman that comes to Project Prevention in the US has already a huge number of pregnancies behind her - some aborted or miscarried, some 'successful'.
Each has left a trail of destruction in her wake, for herself and her child.
Some, according to Barbara, have no idea they are pregnant until they go into labour. What a disaster.
Perhaps New Zealand doesn't quite have the narcotics problem that the US has but we do have hopeless cases creating and having children all the time.
By implementing this system, for the small cost of a couple of hundred dollars a year, we can potentially curtail the much larger cost to society down the track.
Please come to New Zealand Barbara. We can offer you plenty of work - and the help of a like-minded, ex-politician who was ridiculed for holding a similar common sense view to your own.
On the web: