Don is the editor of Thirst magazine.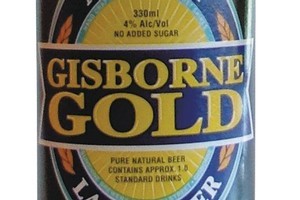 The Christchurch earthquake back in September caused plenty of grief down there, but it also had a rather nasty effect on this particular Aucklander.
Not long after the quake, I strolled into a reasonably regular haunt of mine and ordered a pint of Guinness, only to be informed there was none.
Being made in Christchurch, the brewery had closed briefly, and the black gold was on strict rations around the country.
It was a shock to the system and it did get me thinking (once the supply was restored) that we often take too many things for granted. Like the local bar, for example.
That was brought home to me when I attended the Hospitality Association conference a while back. There I met bar owners from around the country and, while most were bullish, there was also an element of whistling past the graveyard.
The economic downturn has gouged quite a hole in the hospitality trade and while there is the feeling that there will always be a place to go, or a favourite restaurant, bar or cafe, that isn't always the case.
This isn't a begging letter on behalf of the liquor industry; it's a plea to get out and make sure that good bars stay around and prosper. They are a social asset, providing entertainment and hospitality, while not having to do the dishes afterwards. Don't let them fade away.
Tuatara Hefe
RRP 330ml bottle $3.30, 6 pack $19
New Zealand really shouldn't do a wheat beer this good, but it does. Cloudy in the glass, with a lovely clove nose with touches of orange peel. On the palate it opens up with touches of vanilla and even banana. Great beer.
Gisborne Gold Lager
RRP 500ml bottle $3, 6 pack $12
Geoff Logan has been making this gem of a beer for 20-odd years with little fanfare, but a loyal following. A sun-drenched summer lager, it doesn't try to be anything other than a great, thirst-quenching beer, with lively malt and fruit notes and a great crisp finish. Long may it run.