Don is the editor of Thirst magazine.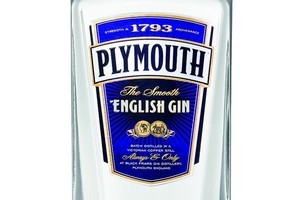 Whether as the basis for a classic cocktail like the martini, with soda water and fresh lime juice, or simply mixed with its spiritual partner tonic water, gin just screams summer.
The story of gin begins with the Dutch physician Franciscus Sylvius, who is credited with its invention. He prepared it as a cure for lumbago, stomach ailments and kidney infections. The secret was the use of juniper berries, which had long been known for their medicinal properties and Sylvius simply re-distilled malt spirit with juniper and other herbs, known as botanicals. Still in use today, these include herbs and roots such as angelica, orris, coriander, cardamom, star anise, liquorice, orange peel and frankincense.
Gin was introduced to England in the 1690s and had a wobbly start with cheap versions flavoured with turpentine and sulphuric acid. The London Dry style soon came into vogue as did the Plymouth style, which is less dry and more botanical in flavour. As Britain's empire increased, so did the spread of gin.
In India, it returned to its medical roots, offering a handy way to prevent malaria. The usual vaccine against malaria in those days was tonic water, a form of soda water with quinine added to it. Very bitter to the taste, it became popular to mix gin with the tonic water, creating one of the world's great drinks.
Bombay Sapphire
RRP $51.99 for 1 litre
Almost too good to be true, with subtle, nuanced flavours of oil, spice, herb and fruit. Sleek and very easy to drink, with real star quality. A deserved market leader. For a refreshing summer drink it's hard to go past gin.
Plymouth Gin
RRP $55.95 for 1 litre
Green, strongly juniper nose, with hints of pine resin and pepper. Wonderfully complex palate, quite oily and full of sweet liquorice and citrus. A tremendous, long finish offering touches of peppermint. A magnificent gin.