The English are producing world-class champagnes.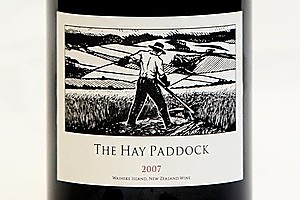 It was as clear as the late August skies weren't that summer was well and truly over by the time I touched down in England.
However, by the end of a somewhat soggy stay, I'd sampled some wines that had proved fine English wine is no oxymoron and even saw an English bubbly beat champagnes at a major wine competition.
With challenging weather once regularly resulting in tiny crops, unripe grapes and washout vintages, it was said that you had to be mad to make wine in Britain, and possibly deranged to drink it. However, over the past decade, British summers have become warmer and expertise in its wine industry has increased, which has seen the sane pick up on the potential of its wines.
At least one champagne producer has planted a vineyard in England and many more have been scoping out possible sites on the chalky soils of southern England that are almost identical to those in the famous French region.
While England may still struggle to ripen red grapes, many of its white wines are now perfectly palatable and its sparkling wines can really shine. It's a style that benefits from the acidity that the country has no problem in producing, and when the Brits make it from champagne varieties it can be really quite impressive.
While in Britain, I witnessed Ridgeview's Grosvenor Blanc de Blancs 2006 from Sussex triumph over many big-name champagnes to win the Decanter Wine Awards International Trophy for Sparkling Wine Over £10.
This is the first time the trophy has been awarded to a wine outside Champagne and signals that it is perhaps time to start taking English wine seriously.
INTERNATIONAL ACHIEVERS
The main reason I was in Britain was to judge at the International Wine & Spirit Competition (IWSC), one of the country's major wine shows. Despite the resurgence of English wines, the IWSC attracts most of its entries from overseas, and I was there to assess the New Zealand classes.
While our sauvignons have been star performers at many international wine competitions, the IWSC's results released this month, are helping to show the world New Zealand is no one-trick pony. Golds were awarded to a gewurztraminer, syrah/petit verdot blend and sparkling wine, while pinot noir scooped three golds, with Black Estate's beating examples of the variety from around the world to win the IWSC's Pinot Noir Trophy.
WAIPARA WORLD BEATER
Black Estate Waipara Pinot Noir 2007 $42
"It's interesting to get an international perspective on our wines," comments Black Estate's Nicholas Brown, who reflected that this major win confirmed his belief that the Waipara hillside vineyard was "a very special place". It's certainly produced a very impressive pinot, silky and savoury, juxtaposing rich dark fruits with lifted florals and finishing on a lingering mineral note. (From Glengarry, Caro's, Scenic Cellars, Hauraki Cellars, La Barrique, Village Winery.)
GO GEWURZ!
Spy Valley Marlborough Gewurztraminer 2009 $22.95
It's great to see our gewurz getting international gongs and this elegant, pure example struck gold. Redolent of the variety's classic rosewater and lychee characters and infused with cumin and coriander spice, it's oily textured with a fresh burst of grapefruit on the finish. (From New World Victoria Park, Liquorland, Caro's, The Village Winery, Glengarry.)
GOLD BLEND
The Hay Paddock Waiheke Island 2007 $72
This unusual combination of syrah and petit verdot was another gold winner. A muscular wine with dense and ripe kirsch fruit overlaid with powerful aromatics of black pepper, spice and cedar. (From Glengarry, The Village Winery, Waiheke Wine Centre, Artisan Wines, Al Dente, The Barrow, Hauraki Corner Cellars, Village Wine Trader, Liquorlands.)
* The IWSC awarded gold medals to Villa Maria Cellar Selection Marlborough Sauvignon Blanc 2010, Vynfields Reserve Martinborough Pinot Noir 2009, Invivo Central Otago Pinot Noir 2009, Hunter's MiruMiru NV.