Don is the editor of Thirst magazine.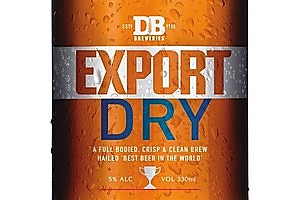 I'm often struck by the snobbery I encounter in our country, supposedly an egalitarian society, especially when it comes to drinks. Talk about how you'd love a nice, cold lager and someone will pipe up and say: "Oh you don't drink that muck do you?"
Well, I do. There is a cliche in the wine world that says the best wine is the one you like, and that holds for every other drink. I like Smirnoff, but many people seem to prefer more exotic vodkas, simply because they are less common. I'd like to see such people pick their favourite vodka out of a blind tasting. I've tried and it's almost impossible.
I've noticed a trend recently where people feel pressured to have a brand or style of drink that is perceived as being more sophisticated. But globally available brands, such as Jim Beam bourbon, don't become so just through marketing - there is a well-made product behind the success.
This drink snobbery is almost never displayed by people who are in the trade. I've never met a snobbish winemaker, brewer or distiller, but I've met plenty of "civilians" who considered their taste in drink to be far superior to anyone else's.
So the point of this week's sermon is this: to thine own self be true. Taste is so subjective that no one can tell you that you are wrong about your drink choices. Whatever you enjoy is good.
DB Export Dry
RRP 1 dozen $21.99, 6-pack $12.99
Probably the most under-rated beer in New Zealand, this is a lovely, creamy lager, with a sharpness that lasts right down to the last drop. Malty and with a touch of citrus on the nose, the palate is creamy and full, with a refreshingly sharp zing on the finish.
Galbraith's Munich Lager
RRP 4-pack $13.90
Available on tap at the bar or in bottles in the liquor store, this is a gem. Crisp acidity, generous malt and a slight creaminess on the nose and palate. Well worth a trip to Galbraith's to drink it there, but readily available for home enjoyment too.