Our story on Auckland's Top 10 Playgrounds on October 10 drew a great response from readers, who have added to our suggestions: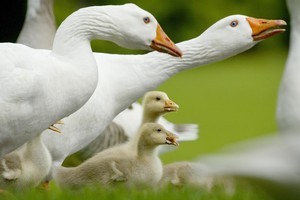 1. Victoria Park, Victoria St West
The new playground in Victoria Park, just opposite the Victoria Park Market, is awesome. You can grab a takeaway coffee from the market then relax and watch the children play. It has a great climbing net, a kind of tree-trunk seesaw, small flying fox, climb-on tuatara, and lots of other playthings.
- Kate Hanna
2. Hobsonville Pt development, Buckley Ave
A brand-new playground for a brand-new neighbourhood, the park at Hobsonville Point is built on eco principles with original play equipment that merges with pieces of land art by John Reynolds. Child-friendly for the tiny set, but challenging for older kids too. With Catalina Cafe next door and the coastal bike circuit and walking trails, this is a delightful destination for families.
- C Diprose
3. Coyle Park, 528 Pt Chevalier Rd, Pt Chevalier
My grandchildren's favourite playground is Coyle Park, at the end of Pt Chev Rd right by the beach.
It has a space net, a flying fox, a modern roundabout and a small train like the one at One Tree Hill. The beach is an added attraction.
- Marilyn Pullen
4. Western Springs, 859 Great North Rd
A playground with the added benefit of real elephants to view through the zoo's perimeter fence is great stuff for older kids and the little ones, who can also feed the ducks and geese. Wear them out on the equipment or pop them on bikes to look for eels and native birds in the regenerating native wetlands. A cafe near the zoo keeps parents fuelled.
- Mark Tisson
5. Gribblehirst Park, 225 Sandringham Rd, Sandringham
This suburban park has a lovely setting with big trees and rose gardens, and enough challenge for bigger kids with a cool flying fox. Several different play areas are designed for all age groups and there's even a grassy slope, perfect for rolling down. There are also barbecues, a rugby field and even a petanque court.
- Julie Collard