Joelle Thomson offers us a toast to crisp sparkling rieslings.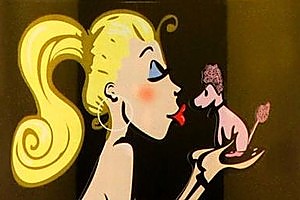 A Hawke's Bay winemaker told me earlier this month that if he had to take just one wine to a desert island, it would be Cristal champagne.
He didn't just mean one bottle, either. Sacred Hill winemaker Tony Bish would take 237 palates, with a generator, endless diesel to run it, a fridge, iPod, docking station ... and his wife, of course. Not that Bish is off to a desert island, but I am departing from these pages - for now - to pursue other wine writing, including editing the bimonthly DrinksBiz magazine.
So it falls to me to suggest some outstanding wines in this final column. And although I wouldn't usually combine two of my favourite things - bubbles and riesling - strangely enough I have found one which works.
Riesling has a polarising personality; you either love or hate the stuff. And bubbles work because they are subtle rather than challenging, and because they deliver CO2 to the bloodstream twice as fast as most other wines.
Waipara Hills winemaker Simon McGeorge has coaxed all these characters into each bottle of his award-winning Southern Cuvee; a sparkling riesling.
This month also marks the first New Zealand Riesling Challenge. If you think you don't like riesling, think again. The Challenge is the brainchild of riesling lovers at Mud House Wines, whose shareholder and director Neil Charles-Jones says 12 winemakers were each given four tonnes of hand-picked grapes in April from the Mud House vineyard. The winemakers crushed, pressed and fermented the grapes in their chosen method, in stainless steel or oak, to produce their best riesling, dry or sweet. The wines will be bottled at the end of this month and will be available in November via Mud House Wine Group and the New Zealand Riesling Challenge website. The winner will be announced at the Mud House Blondie concert on December 19, 2010 featuring Blondie and The Pretenders. rieslingchallenge.co.nz
Wines of the week
Waipara Hills Southern Cuvee $19-$22
Taste the hot days, cool nights and sometimes snowy backdrop to north Canterbury in each crisp sip of this vibrant sparkling riesling from Waipara. From Glengarry's and other specialist stores.
Mimi $17
Mimi is touted as "the new girl" on Morton Estate's block and it's made mostly from pinot noir ( 96 per cent of the grapes in the wine), which were pressed lightly enough to extract body and yeasty fresh aromas, without colour. It's refreshing, off-dry and crisp, so chill lightly. mortonestate.co.nz
Simonnet-Febvre Cremant de Bourgogne Brut $28-29
It's French but it's not champagne. This is made with grapes grown in Bourgogne, the Burgundy region where chardonnay and pinot noir rule and these two grapes give this light, luscious and lovely white its rounded creamy flavour and dry finish.
A divine, sophisticated white - by the glass at Mondial in Grey Lynn or from specialist wine stores. Email wgtn@eurowine.co.nz