Don is the editor of Thirst magazine.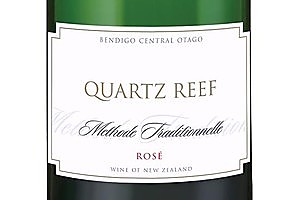 I once had an appalling wine experience, when I watched a man make a rosé. He stood beside a barrel of red wine of dubious vintage and began to pour a perfectly acceptable white wine into it, before stirring it with a rather unhygienic-looking stick. This, he assured me, would be a particularly appealing rosé.
As a result, I developed a phobia about rosé, automatically dismissing it as cheap plonk unworthy of a clean glass. In recent years, however, my opinion has changed dramatically.
Rosé has come on in leaps and bounds with winemakers now treating it as a "proper" wine. They use good grapes - merlot, pinot noir, cabernet franc among them - and instead of blending white and red wines, they give the wine minimal skin contact, reducing the colour content and the level of tannin.
The results are marvellous. Finally, we have a brilliant range of really good rosés.
They are available in a variety of styles, too, from sparklers to almost red and it's getting hard to find a dodgy one, especially in these days of deep discounting. Bargains abound, but even spending a little bit extra doesn't feel like a rip-off.
Perfect with food, especially lunch, rosés are made to enjoy on warm afternoons and balmy evenings and match perfectly with pretty much everything you're likely to find on a summer menu, from fish to dessert.
Omori Estate Pinot Rosé
$25-$29.95
Made on the shores of Lake Taupo, this is a gem. Smells like summer, with touches of berries and warm afternoons. The palate is full of gorgeous touches of strawberry and bittersweet black cherry, with a lively acidity and a long, rewarding finish.
Quartz Reef Methode Traditionelle Rosé
RRP $35
A new release from award-winning Central Otago winemaker Rudi Bauer. Made mostly from pinot noir, this has all the easy class of good champagne. Vibrant colour, with lovely strawberry highlights on the nose, overlaying a warm bread character. Easy to drink.