The change of seasons heralds the release of a fresh new vintage suited to warmer days.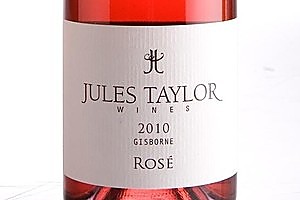 There's nothing like the first picnic of the season to make you really feel that summer has arrived. I reached this annual landmark a couple of weekends ago as I donned a summer frock, filled my hamper, grabbed a cold bottle of wine from the fridge and joined friends to dine al fresco.
Here in New Zealand, our wines are wonderfully in sync with our seasons. The warmer weather heralds the release of a fresh new vintage, full of the zesty styles that are so well suited to this time of year.
And 2010 appears to be a particularly promising year, which some are claiming as the greatest vintage in a decade or even our best ever. Conditions were certainly favourable, with a chilly spring and start to summer leading to small crops, which when ripened in the subsequent Indian summer, have gone on to produce some crisp and intensely flavoured wines. It's early days yet, but from what I've tasted so far, the 2010s are looking seriously exciting.
Wines with the crispness that runs through this year's crop are ideal accompaniments to many summer staples.
Salads need wines with a bit of zip, such as sauvignons, rieslings, unoaked chardonnays and roses.
When it comes to seasonal produce, scallops sing with viognier and whitebait fritters can wow with lightly oaked chardonnay or pinot gris. Many vegetable dishes benefit from being paired with light crisp whites, dry roses and softer reds, while sauvignon is a classic partner to asparagus.
Lighter reds are certainly more appealing in these warmer months, with our youthful and fruity pinot noirs appropriate across dishes from meatier fish to game and cold meats. However, for those barbecues we're looking forward to, go for something gutsier, like ripe and spicy reds from hotter climates such as Spain, Italy and Australia. And don't forget the fizz: what better for a picnic, or a way to start a summer's night than a chilled glass of bubbly?
A SUMMERY SELECTION
THINK PINK
Jules Taylor Gisborne Rose 2010 $18.99-$22
A chilled rose is a great drink for balmy weather and is a versatile match with much summer fare. This succulent example from Jules Taylor is full of juicy red berry fruit and is a civilised and warm weather-friendly 12.5 per cent alcohol. (From Glengarry, Super Liquor, Liquorland, Mairangi Bay Fine Wines and other liquor stores.)
FRESH FIZZ
Saint Clair Vicar's Choice Marlborough Sauvignon Blanc Bubbles 2010 $18.95
Sparkling sauvignon is now the largest selling wine in our supermarkets, following the launch of Lindauer's phenomenally successful version late last year. Several wineries have followed suit, with Saint Clair's recent release the best of the bunch that I've tried so far. With its zingy notes of passionfruit, fresh herbs and grapefruit, it's summer in a glass. Stoppered with a handy resealable Zork closure, it should keep its fizz for some days after opening. (From Saint Clair Cellar Door & Cafe, saintclair.co.nz, and selected retail outlets.)
LOW ALCOHOL, BIG FLAVOURS
Camshorn Waipara Glasnevin Gravels Classic Riesling 2009 $27.95
High-alcohol wines can be real headache in hot weather, which makes crisp, lower alcohol by volume rieslings a sensible summer drop. This one is just 11 per cent, and offers a fabulous fusion of carnation, mandarin, river stones, and a sweetness that's offset by a fresh note of lemon. (From fine wine retailers.)
SINGULAR SAUVIGNON
Tiki Wairau Alpine Valley Single Vineyard Marlborough Sauvignon Blanc 2010 $24.95
A super sauvignon from a stellar vintage, this single vineyard example hangs its richly textured palate of ripe passionfruit and musky herbs on a frame of exhilaratingly mouthwatering citrus zest and steely mineral. A dry and delicious wine from a new name. (From tikiwine.com)
FINE AND FRAGRANT
Grasshopper Rock Earnscleugh Vineyard Central Otago Pinot Noir 2008 $29.95
Fresh, fragrant and finely boned, what better red for the season than a pretty pinot noir like this one, with its lifted notes of rose petal, bright, concentrated and tangy cherry fruit and complex savoury, spicy and toasty undertones. (From Caros, Milford Cellars, Glengarry, Hamilton Wine Company, grasshopperrock.co.nz)
BARBECUE BEAUTY
Telmo Rodriguez A1 Muvedre Alicante, Spain 2008 $20-$21
This excellent value red from top Spanish producer Telmo Rodriguez was just made for the barbecue with its robust ripe briar and black cherry fruits and earthy spice character. (From Wine & More, Fine Wine Delivery Company, Caro's.)