Don is the editor of Thirst magazine.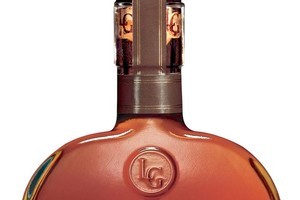 Bourbon is the great American whisky. It was named for Bourbon County in Kentucky and 95 per cent of it is still made in that state.
To be called bourbon the product must contain at least 51 per cent corn in the grain mix and be aged in oak barrels at a maximum strength of 62.5 per cent alcohol by volume (ABV). Typically, bourbon contains about 70 per cent corn with the remainder of the mash being wheat and/or rye and malted barley. The grain is ground, dissolved in water, and usually mash from a previous distillation is added to ensure a consistency across batches. This is then fermented and distilled to somewhere between 65 and 80 per cent ABV. The spirit is aged in charred oak barrels, where it gains colour and flavour from the wood.
Taste-wise, it is rich and sweet, with elements of vanilla, caramel, nuts and stewed fruit.
Fred Noe, the head distiller at Jim Beam and a descendant of Beam himself, visited New Zealand recently, and it's hard to find a man more in love with his job.
"I do have the best job in the world, no doubt about it. I get to make the bourbon; then I get to travel the world talking about it."
He also summed up the appeal of the drink: "Bourbon can make a bad day better real fast, it can turn a conversation into a party. And with a glass of bourbon you're never alone, the distillers are sittin' right there with you. I can promise you that."
Jim Beam Black Label
RRP $55.99
Classic bourbon nose, packed with cream, toffee, hazelnut and vanilla wafer. Perfectly balanced palate, dripping with rich dark fruit, toasty oak, creamy vanilla and biscuits. The finish is perfect and goes on forever. An absolute charmer.
Woodford Reserve
700ml bottle, RRP $69.99
Waxy and sweet on the nose, with hints of polished leather, spice and hazelnut. Broad and mouthfilling, with a smooth, easy character full of cream and caramel. The finish is long and distinguished, a lovely drop.