We quiz some of New Zealand's best winemakers to find their tipples du jour.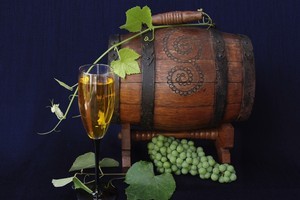 Winemakers would doubtless like you to be drinking their wines, but what do they relax with after a long day among the vats or vines? After quizzing some key wine folk from across the country, it appears they're quite a cosmopolitan bunch, quaffing the great wines of Europe alongside some fine local fare.
Their tastes should help ward off the dreaded cellar palate - this is when a winemaker's judgment is clouded through becoming too acclimatised to their own or local wines. It's certainly no bad thing for a winemaker to enjoy what they make and be aware of what their neighbours are doing, but if I discovered our vignerons were solely sipping on local sauvignon blanc, I would have real fears for our wine industry.
But in fact, it's quite the opposite: read on to see how you can drink like a professional.
JANE HUNTER
Hunter's Wines, Marlborough
Jane Hunter's name is almost synonymous with Marlborough sauvignon blanc, as one of the pioneers of the variety in its flagship region, and, with her late husband Ernie, helping to place it firmly on the world's wine map. But it's not sauvignon that's in her glass at present.
Off-duty drinking
I have an ongoing interest in matching wines with food so am willing to try wines across the board. At the moment I'm concentrating on Australian grenache, Spanish rioja and Italian barolo.
Everyday drop
I'm in the fortunate position to be able to have Hunter's MiruMiru sparkling wine as a favourite everyday wine. A glass of bubbles is something to savour and enjoy. It's a luxury finish to a day's work.
Desert island wine
It would have to be a supermarket wine so that it would have a screwcap. I might be there for some time so it would need to be fresh and fruity but able to last the distance. And finally it would have to go with seafood, which would be the staple food. So I would punt for a riesling.
TONY BISH
Sacred Hill, Hawkes Bay
As maker of Riflemans, one of the country's flagship chardonnays, it's perhaps not surprising that Sacred Hill winemaker Tony Bish chooses to drink the variety in his spare time and it pops up as part of the blend of his ultimate desert island wine.
Off-duty drinking
I enjoy drinking wines with a bit of age, which can offer something really special. I've recently been drinking older vintages of the Riflemans chardonnay and was blown away by the 2001, which was well alive and very beautiful. It has aged well, like Catherine Deneuve.
Everyday drop
For everyday drinking, I'm going for Hawkes Bay syrahs from Gimblett Gravels. Awesome savoury flavours matched with velvet tannins and an earthy aftertaste. Yum!
Desert island wine
As a desert island would be hot and dry, and if there was no budget, it would have to be Cristal champagne. Elegant, crisp and wickedly indulgent.
BELINDA GOULD
Muddy Water, Waipara
Having studied in Germany and spent some years making wine in California before taking on the winemaker's mantle at Waipara's Muddy Water, Belinda Gould has a well-travelled palate evident in the geographical range of her personal wine choices. Just don't offer her a sauvignon.
Off-duty drinking
Anything but sauvignons - that's cabernet or blanc. I'd like to drink really interesting different wines every night, but our dining table usually has six or so wine drinkers around it, so the cellar would be empty very quickly. Hence we tend to drink a lot of Muddy Water because I can get it at a really good price. I swap a bit of wine with other winemakers, which is good for interesting stuff. If I go to a shop and buy a bottle, it's probably imported and recommended.
Everyday drop
I don't buy supermarket wine. Wine is like food: I want to know where it came from; that the vineyard, winery, people that produced it really cared about what they do; that they don't use a whole swag of winemaking additives. It's nice to think about the place and the people when you drink a wine.
Desert island wine
If I knew I was dying and I could have one last bottle, it would be Oregon's Cristom Marjorie pinot noir 1996. If it was a desert island, it would be Muddy Water Unplugged!
MATT THOMSON
Consultant winemaker
When he's not making wines in Marlborough for Saint Clair and Delta Vineyard, globetrotting winemaker Matt Thomson can be found consulting in Italy and France, something that's reflected in his taste in wine.
Off-duty drinking
I tend to drink wines that contrast with those we make, as a break I suppose, but I do regularly drink wines that we make to keep tuned in to them and to continue to evolve the styles. Of the wines I drink regularly, Italy features frequently, particularly barolo, barbaresco and soave classico. I also drink a bit of chablis and northern Rhone from France.
Everyday drops
I do like the Bilancia syrah. I bought a lot of the 2006 and shared a bottle with some other winemakers playing cards last Thursday. It's fantastic right now.
Desert island wine
If I was on a desert island then I would probably go for something refreshing like a Raveneau chablis or maybe a German riesling from Fritz Haag. Or if it's a cool island, then it would be a barolo from Giacosa or either of the Conternos.
HELEN MASTERS
Ata Rangi, Martinborough
At home, winemaker at pioneering Martinborough winery Ata Rangi Helen Masters is also looking for something that contrasts with what she works with every day: from an Austrian gruner veltliner to a good beer.
Off duty drinking
I tend to drink something foreign - German riesling; Austrian gruner veltliner and wines from the Piedmont area of Italy - because they're different to what we make, so they make a refreshing change to the palate at the end of the day. This is why good beer is also so high on the list.
Everyday drops
I'm a fan of New Zealand wines too. Locally there are some great producers, such as Urlar for delicious riesling and pinot noir; Nga Waka riesling, which they release with four to five years-age and is a steal; Kusuda syrah is delicious and I would never pass up a Dry River gewurztraminer.
Desert island wine
To start with 1998 Sir Winston Churchill Pol Roger champagne, then moving on to Burgundy with the 2002 Coche-Dury Les Rougeots, a 2001 Ata Rangi pinot noir (as it's always good to remember home); followed by 2002 Jean-Claude Boisset Chambolle-Musigny or most Chambolle-Musigny wines from 2002; then I would finish with something Spanish, perhaps Bodegas y Vinedos Alion 2003.
JOHN KAVANAGH
Neudorf, Nelson
Neudorf winemaker, John Kavanagh makes great riesling and pinot noir and drinks these varieties as well, from all over the country and indeed the world.
Off-duty drinking
At home, my wife and I drink a wide range of wines, but our drinking is dominated by a love for riesling and pinot noir. The rieslings mostly come from the South Island of New Zealand, Germany (especially the Mosel) and Austria, and the pinot noirs from Burgundy and New Zealand. We drink a lot of European wine, aiming to choose wines with completeness, depth of flavour and an integrity in the story they tell about their place - I look for the same in the New Zealand wines I buy. Character is very important to me. I judge my satisfaction by how keen I am to finish the bottle and am saddened by how many part full bottles we leave on the bench.
Everyday drops
I couldn't say a regular everyday wine apart from Neudorf Nelson chardonnay or Moutere pinot gris. I am very curious about wine and tend to want to try new ones so have been trying different varieties lately. I had the Trinity Hill Arneis last week, which was very good chilled, and the other night an Aligote from Burgundy. I like these sort of satisfying but not classic wines as everyday wines. This winter I've also been enjoying Aussie reds at bargain prices from good producers, while attempting to avoid styles that are too jammy, oaky or commercial.
Desert island wine
My desert island wine would have to be a great bottle of aged burgundy. Although, that said, I took quite a bit of very good New Zealand and French aged pinot on holiday to Fiji at the start of the year, which did not travel well at all, so I'd need a desert island in a cooler zone.
NICK NOBILO
Vinoptima, Gisborne
After Nick Nobilo's family company, Nobilo, was sold at the start of the decade, he returned to focus solely on his favourite variety, gewurztraminer, which regularly graces his glass.
Off-duty drinking
I do enjoy champagne and more often that not I will enjoy a glass at the end of a busy day. I like to sip rather than guzzle. I particularly enjoy the more yeasty styles.
Everyday drops
My wine tastes are universal and so there is no one regular wine I drink.
My wife Kari is an excellent cook and prepares lovely varied dishes, so I match these with an appropriate wine: 60 per cent would be New Zealand wines and 40 per cent imported. The wines are mid to top range and 60 per cent are white.
Of the whites, aromatics are my preference. Apart from gewurztraminer (which is my favourite), lately I've been enjoying good viogniers. I seldom drink low-end wines.
Desert island wines
My ultimate desert island wine would be Vinoptima gewurztraminer as I have poured my lifetime's winemaking experience into this wine. Being such a beautiful wine, no matter if there is not food to go with it on the island; it would sustain me beautifully while I reminisced about the nearly 50 years of winemaking culminating in making it.
CLAIRE MULHOLLAND
Burn Cottage, Central Otago
Pinot noir has been the focus of many of Claire Mullholland's winemaking roles - both in Martinborough, where she worked for the pioneering Martinborough Vineyard, to Central Otago where she's now based. And it's what she likes to drink too.
Off-duty drinking
I like to try anything of interest, which can be quite varied: either New Zealand or overseas wines to enjoy, learn, compare or contrast whenever I am able.
Everyday drops
I regularly enjoy pinot noir from throughout New Zealand, and further afield, albeit less often than everyday unfortunately. And also New Zealand syrah and New Zealand and Australian rieslings. I would also love to say champagne was an everyday wine, but unfortunately not.
Desert island wine
My ultimate desert island wine would be DRC [Domaine de la Romanee-Conti, the great Burgundy estate] La Tache. A case of their best older vintages would of course be incredible.
SIMON WAGHORN
Astrolabe, Marlborough
Marlborough may be the place where Simon Waghorn makes wines for his own Astrolabe label and is the source of some of his everyday drinking, but he finds plenty of inspiration in wines from further afield.
Off-duty drinking
I generally choose a red from the Rhone or Burgundy regions, or a Mosel. I like the life and tannin structures of French reds, especially Cote Rotie, but dislike Bordeaux. I am in awe of the tight focus of Mosel, and am interested in creating a Marlborough style along those lines.
I'm also fond of white burgundy and chablis. All these wines are made from fruit that doesn't get overripe, and all have a strong sense of "place".
Everyday drops
I drink a fair few Marlborough pinot noirs.
Desert island wine
[The top Rhone syrah] Guigal La Mouline Cote Rotie.
ROD MCDONALD
No.8 Wines, Hawkes Bay
As well as making wines for the likes of Matariki and Dick Frizzell, Rod McDonald recently set up his own label, No. 8 wines, focused entirely on syrah, the variety he'd choose to sip if stranded.
Off-duty drinking
I tend to drink wines from around the world, as I get plenty of chances to drink New Zealand wines in the course of work and catching up with mates.
I love the wines of the Rhone, Burgundy, Bordeaux and Spain. Mostly I'll happily drink anything as long as it's well made and has a soul.
Everyday drops
Nothing is regularly on my table, as there are too many choices. Locally, the Clayridge pinot blanc is a cracker, as is the Bilancia 2008 syrah for a medium-weight red.
Desert island wine
Definitely a syrah, JL Chave, L'Hermite [another top Rhone syrah].
THE WINEMAKERS RECOMMEND
Nga Waka Martinborough Riesling 2004 $23-25
Winemakers love a drop of riesling, and this is a fine fresh, limey and minerally example with age ushering in exciting notes of honey , wax and kerosene. (From Glengarry.)
Bilancia Syrah/Viognier Hawkes Bay 2008 $32.99
Syrah was another popular wine among our winemakers, with Bilancia's impressive example mentioned by two out of the ten 10 interviewed. It's a fantastically fragrant, with notes of black pepper, sandalwood and licorice over fresh plummy fruit. (From Wine Vault, Fine Wine Delivery Company, Caro's, Village Winery, Scenic Cellars.)
Trinity Hill Hawkes Bay Arneis 2008 $19
This traditional Italian variety is new to the country and offers quite a different flavour profile to the usual suspects, with its dry, full bodied savoury character and notes of citrus fruit. (From Liquor King.)