Don't restrict yourself to just one colour or style of wine - there are plenty of others which will suit your palate.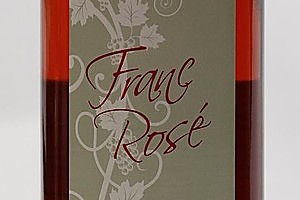 I only drink sauvignon blanc"; "I never touch white wine" - if I'd had a bottle for every time I'd heard comments like these, my cellar would be double its size. While everyone has their own tastes, I'm convinced that given the right styles, most of these drinkers could easily overcome their colour prejudice and enjoy wines from the opposite side of the spectrum.
Like only listening to heavy metal, just wearing beige or only reading science fiction novels, limiting your selections to a narrow bracket of wines cuts out a cornucopia of potentially rewarding experiences. Open your mind and your palate should follow.
Everyone has styles they prefer, just as we all have wines that don't work as well for us - I'm not a big fan of big ultra ripe, high-alcohol wines, be they red or white. However, our preferences have often more to do with style rather than hue.
One of the main characters that set red and white wines apart is tannin. Also found in tea, it's a compound that gives structure to a red and can create a slightly drying sensation to mouth-puckering astringency at high levels.
It largely finds its way into a wine through a grape's pips and skins; the latter are left on when fermenting red wines, but are whipped away first thing with whites.
However tannins vary between different reds. Some grape varieties, such those used in cabernet sauvignon, have thicker skins and consequently contain more tannins. The way a wine is made, such as being left with its skins over long periods, can also draw these out, while they dissipate over time so that wines soften with age. Climate also affects the type of tannins in a wine: in warmer regions, they tend to be riper and softer, while cooler areas can produce ones that feel tougher.
White wines are not all without tannin either. As it's also found in oak, whites that have spent time in barrel can have a touch, while winemakers sometimes use contact with the skins of white grapes for structure in lower acid varieties such as viognier and gewurztraminer.
Then there's acidity, which provides a wine's mouthwatering freshness - this tends to be more overt in white wines than red. Most reds undergo a second "malolactic" fermentation, which coverts tart malic acid into softer lactic acid. Some whites, including quite a few chardonnays, also undergo this softening fermentation.
Levels of acidity also vary between varieties. If you like things fresh, try wines from higher acid black grapes such as pinot noir and Italian varieties such as nebbiolo and sangiovese. Acidity also tends to be more elevated in wines hailing from cooler places.
When it comes to weight, red wines are regularly fuller than their white counterparts, but this is not always the case. White varieties like viognier, gewurztraminer and pinot gris, can feel quite dense and viscous, while the likes of reds such as gamay and pinot noir make lighter examples. Oak also adds oomph to the wines it comes into contact with, while alcohol boosts body. If you make your decisions on colour, or stick to a single variety, here are some options that could prove a springboard to some suitable new styles.
NEW HUES
ROSE FOR SAUVIGNON FANS
McBride-Sillig Vineyard Franc Rose 2009 $24.90
This is a great stepping stone into darker hues for those in the "anything just as long as it's sauvignon" camp. Cabernet franc is actually the offspring of sauvignon blanc, with which it shares a herbaceous character that's apparent in this example. Here it's been made in a fresh drier rose style, with soft juicy berry fruit and a minerally undertone. (From mcbridesillig.co.nz)
RED WINE DRINKERS WHITE
Butterfish Bay Northland Viognier 2009 $27.95
With the body and soft acid reminiscent of a red, viognier is often dubbed the red wine drinker's white, and this weighty and viscous example is no exception. It's dry with rich notes of apricot and spice, a liberal slug of alcohol and even a bit of tannic grip. (From butterfishbaywines.com)
FRESH AND LIGHT
Pierre Andre La Treille Beaujolais-Villages, France 2009 $22.95
Gamay is a grape with the low tannins, light body and fresh character that should appeal to lovers of white wine. This pretty example hails from the grape's heartland, Beaujolais, exhibiting its classic soft and juicy cherry fruit with delicate cherry blossom aromatics. A grape that's also great served chilled. (From Wine Direct, Bacchus Cellars and The Wine Vault.)