Don is the editor of Thirst magazine.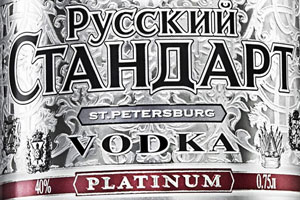 In a world of spirits that aim to be the biggest tasting and most highly flavoured, vodka has always been something of an enigma.
The simple truth is that the more sophisticated and well made that vodka is, the less it actually tastes of anything. Really, vodka at its peak would taste like water with a very slight hint of alcohol on the finish.
That reflects its name, of course, which is from the Russian word for water. Beyond that, the origins of vodka are as clouded and disputed as those of whisky, with strong claims from Russia, Poland and at least three other countries as being the "home" of it.
Essentially vodka is a very simple drink - or rather it was. In times past, it was a neutral grain spirit (although it is also occasionally made from potatoes) that was either drunk ice-cold and neat or used as a base for cocktails.
Then the flavoured vodkas emerged, offering a completely different experience for the consumer.
There's been huge growth in vodka sales over the past decade and each year seems to bring another "super-premium" player on to the battlefield.
I think it's fair to say that we are lucky to live in a time when spirits generally - and vodka in particular - are well made and perceived differences of quality and taste are down to personal preference rather than dodgy production. Na zdorovye.
Absolut
700ml, RRP $34.99
The Swedish love their vodka, and we love theirs too, judging by Absolut's popularity. Lovely buttery nose leads on to a salted butter palate and an almost butterscotch sweetness on the finish. Big, broad and satisfying.
Russian Standard Platinum Vodka
1 litre, RRP $49.99
Sweet grassy, minty notes on the nose; this one explodes on the palate with briny salted liquorice notes and a full, rounded mouthfeel. The big hearty finish is the icing on the cake; very smooth, a joy to drink.