New Zealand's wine-drinking habits are not far off international trends.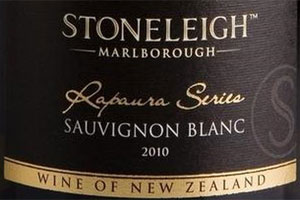 Some say wine is a fashion industry. They're not talking about the Diesel label's wine brand or the clothes made of cellulose from vats of vino past their use-by date: rather, the significant swings in trends we see in what we're imbibing and who's doing the drinking.
Despite a wobble in wine consumption due to the global economic crisis, the world has generally been drinking more wine, with its quaffing predicted to increase in the coming years. However, there's been a shift in drinking patterns, as the traditional wine-drinking nations of Europe drink less, while nations newer to wine, such as the US, China and New Zealand too, are drinking more than ever. Here we've downed an average of three more litres a year each over the past decade.
What the world is drinking has also been changing with the times. There's been something of a backlash against the highly oaked and alcoholic styles of previous decades. Now fresh, fruity and under 14 per cent appears to be flavour of the month.
There's also been a huge movement toward more naturally made wines, with many countries now boasting sustainable wine-growing schemes and increasingly adopting organics and biodynamics. Here in New Zealand, we're on target to see our wine industry become 100 per cent sustainable by 2012, while some of the country's most respected wine names are now organic or in conversion.
Drinking pink is also proving hugely popular, although New Zealanders have been slow to buy into the international rose boom.
However, when it comes to the current thirst for pinot grigio/pinot gris seen in some of the world's key wine markets, we're right up there in terms of consumption, with stats that show its popularity is still going strong.
Sauvignon blanc may have been around for a while, but it's still easily New Zealand's favourite drop.
Pinot noir is also proving unstoppable with the abundance of cheaper examples available of late attracting a whole new wave of drinkers.
Syrah's looking supremely sexy at present, albeit on a far smaller scale.
"It's the number one hot wine in my view," says Alistair Maling, group winemaker at Villa Maria. "Syrah from New Zealand has come a long way in a very short space of time and has taken the wine world by storm."
Other lesser-known varieties heading up the grape charts are the aromatic white, viognier, while complete newcomers to our vineyards, such as sauvignon gris look set for greater recognition.
Going down are shiraz cabernet blends and riesling too.
When it comes to what's influencing these fashions, wineries play a part. If a big company like Villa Maria and courageous band of smaller wineries hadn't got behind screwcaps, we'd be pulling considerably more corks today.
Us New Zealand wine scribes only have so much sway. Evidence of this can be seen in the fact that most of us regularly praise riesling to no avail, while many have been dismissive or downright hostile about pinot gris and sales have continued to soar. In the US however, it's a different story, with a few powerful critics moulding public wine opinion.
It's wine drinkers who are very often the ones driving the trends, with your tastes increasingly dictating what gets planted in the world's vineyards and the styles in which wines are made. I can inform and recommend, but at the end of the day it's the wine drinkers who decide what's hot and what's not.
FASHION FORWARD
CHART TOPPING VARIETY
Stoneleigh Rapaura Series Sauvignon Blanc 2010 $27.95
Strap in those tastebuds, this is one turbo-charged sauvignon blanc that delivers an exhilarating ride across river stones through pungent herbs, succulent passionfruit, and punchy grapefruit zest. (From leading wine retailers.)
WINE OF THE TIMES
Akarua Central Otago Pinot Gris 2009 $25
I've not been one of the gris grumblers, as at its best the variety can make seductively voluptuous but fresh specimens, like this Central Otago stunner. It's a richly textured off-dry wine with notes of ripe spiced apple and custard, counterpoised by fresh citrus. (From Glengarry.)
TRENDY BLENDING
Mountford Estate Hommage a l'Alsace Waipara 2009 $50
The last year has seen the emergence of a number of aromatic white blends, and this is the most serious and impressive so far. It's an intense and integrated fusion of gewurztraminer, riesling, pinot gris and muscat with its notes of stonefruit, spice and lemon tart wrapped around a tight mineral core. (From Wine Circle, Fine Wine Delivery Company, Scenic Cellars.)