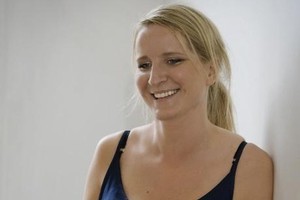 Despite tough economic conditions, reduced consumer confidence and a struggling retail sector, the luxury end of the fashion industry has fared well and is gearing up for the country's largest showcase of designers.
Fashion Week, which begins today, will feature more than 40 homegrown designers, giving them an opportunity to target overseas buyers and agents during the event.
Stolen Girlfriends Club brand manager Luke Harwood said the company would focus on cementing further distribution deals in Canada and Asia.
"For us it's a marketing strategy. A lot of people treat Fashion Week as a business event but for us it's marketing. It's about keeping our customers and stores confident in the brand."
Harwood said the company had experienced consistent growth since it was founded five years ago.
"New Zealand as a market has grown as much as we want to grow it. We're focusing on the Australian, the UK and US markets, and on Asia."
The company is in the middle of setting up an online shopping site, and sells through international stores that have established infrastructure.
Trelise Cooper Kids is the only label that will show a line of children's wear. Chief executive Alex Brandon said the children's line had just entered the lucrative Chinese market.
"A large Beijing-based kids wear company are opening a lot of stores and they stock us. That's going from strength to strength and it's only been open 18 months."
Brandon said Trelise Cooper had opened a flagship store in Amsterdam with plans to open more in Europe, but added that there was still plenty of room for growth in Australasia.
He said that although consumers might be buying fewer luxury items than before the recession, they were still buying.
"People's overall spend may be down but they're still buying special items that will last a long time and give them pleasure. It's definitely still working for us," he said.
Designer and seamstress Juliette Hogan opened her self-titled business in 2004 and in 2007 opened her first retail store in Ponsonby.
She is still showing at Fashion Week after five years to "pick up new accounts" and to increase the brand's profile.
"At the beginning the first couple of years are really important. I'm still showing to build brand awareness in New Zealand and supporting the New Zealand industry."
Cybele Wiren created her label Cybele nine years ago and now sells in Australia, Japan, Hong Kong, Dubai, Britain and the US. Wiren said she was focusing on expanding the brand in Australia and Japan but was keen to keep growth at a steady pace.
"It's a boutique brand and a boutique business. I've learned it's quite an investment going into a country and doing it well."
Fashion Week had helped build her brand and had been really important for the industry.
"Fashion Week has been a really important event from me year on year."