The best spring scents are as crisp as the season.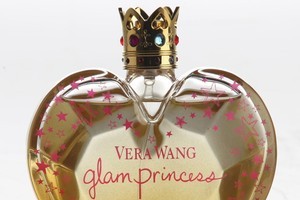 The trend in fragrance styles for a fresher, greener turn on florals is right in keeping with the shift in the weather. Lighter, brighter spritzes are cutting through the sometimes cloying fruity-florals that still abound. Very refreshing they are too, and especially appealing when anchored with warmer aromas. These new scents don't all fit neatly into the classic chypre fragrance family, but they're closely related to that mix of citrus, floral and woody-mossy-amber notes with its dryish finish.
The newer takes are generally less distinctive, lighter, much sweeter and often with fruity accords, but they're nevertheless a sea-change.
From the heady 80s (think Poison), through the airy 90s (Calvin Klein and Issey pretty much anything), through the celebrity-obsessed, in-your-face Noughties (Britney et al), it is no wonder we are indulging in a little retro elegance.
Gentler oriental fragrances are also showing signs of a revival, but not as much as new takes on chypre which, besides floral essential oils, forms one of the oldest concoctions about.
By rounding out green and floral scents with traditional ingredients such as sandalwood, vetiver, lavender, patchouli and musk, a warmth and depth is added similar to that found in men's colognes and some of the better vintage women's ones.
If you're new to chypre scents, there's plenty of variations out there, with classics including Guerlain's Mitsouko, Chanel No. 19, Miss Dior, Cabochard, Robert Piguet's Bandit and Hermes Caleche. To modern noses some of these fragrances may seem too heady or too sharp, but the mix is intriguing so they're worth sampling.
There's also a growing trend to more strongly apparent individual floral notes in scents rather than messy mixed bouquets. Think tuberose, jasmine, gardenia, lily of the valley, violet and iris. (Violet is one of my favourite notes and it is to the fore in the new chypre-floral Balenciaga Paris. This isn't being distributed in New Zealand yet, but you'll find similar powdery violet notes popping up in other fragrances.)
The single note fragrance works well for weddings, where the bride is after a refined, delicate air that's all her own. Seeking out a key note or two that you like is also an easy way to isolate a signature scent for yourself.
Boutique and heritage brands offer enticing options as do the likes of Estee Lauder's Private Collection, Prada's infusions and Jo Malone's colognes.
If you're travelling Tom Ford's Private Blend and Armani Prive fragrances are worth checking out, with a number having unisex appeal. (Find them in bigger department stores, such as David Jones in Australia.) Finding obscure imports locally is getting easier also.
Of the crop of fresh new scents we are featuring today, the bulk are light florals or chypre-florals which would work for weddings, though some seem way more flowergirl than bride to me. (Smith & Caughey's fragrance manager Liz Pink says subtly is a concern for brides and says this explains the popularity of crafted, gentle scents including Chloe, L'eau d'Issey and the original Vera Wang.)
1. Acqua di Gioia by Giorgio Armani 50ml eau de parfum $130
Brand new fresh floral from Giorgio Armani, with a minty, citrus start and a pretty, soft finish on the skin. But it's got more lush fruity notes than you might expect, given the oceanic green juice, aromatic ingredient list and inspiration taken from the natural surrounds of his island holiday homes.
Rounded, but don't expect the salty kick of the men's Acqua di Gio.
2. A Scent by Issey Miyake 80ml eau de parfum florale $190
A peachy-pink bottle for a sweeter more floral scent than the crisp, green eau de toilette, though both share a certain crisp delicacy and jasmine and hyacinth notes.
This perfume has added floral nectars for a warmer finish, but it still retains the airy Issey touch. It had me thinking of daffodils. In three sizes including a limited edition 25ml for $82.
3. Chanel Chance Eau Tendre 50ml eau de toilette $137
A floral-fruity girlish interpretation of the more chypre-floral Chance.
This new scent is coloured pink, like Chanel for beginners, and would make a good 16th birthday present.
Chance is an oddity in the Chanel line-up, in that it comes in a round rather than rectangular bottle. To my mind this version is a misfit also in that it lacks real distinction, whereas the original Chance has intriguing fresh and spicy notes.
4. Miss Dior Cherie 50ml eau de toilette $145
Another fragrance fit for the school ball rather than the boudoir. It's a fresh floral, but with a lot of underlying sweetness. The juice is coloured pink and the advertising imagery beautifully rosy which sums up the mood, even though there's a lot of white flowers within and some lolly notes.
Step up from here to the more grown-up chypre Miss Dior, the first fragrance brought out by the House of Dior in 1947 and reworked to be less sharp in 1992.
5. Clarins Eau des Jardins $81
The latest "treatment" fragrance from Clarins harmoniously combines essential oils and extracts from fruit, flowers, leaves and woods.
A burst of blackcurrant is the strongest single note, but its soon absorbed into an overall sparkling, freshness.
This would be a great spritz on a warm day, or after a shower to bring sunshine indoors.
6. Nina Ricci Le Paradis de Nina, 50ml eau de toilette $105
A pretty pink tin houses a silver-capped apple filled with a pink elixir that wouldn't be out of place in a sweet shop. This is a limited edition for those who are into cute, but I found it sickly.
7. Vera Wang Glam Princess 100ml eau de toilette $72
If my 9-year-old was a girly girl, she'd be off with this. The bottle is festooned in pink stars and atop the gold cap sits a bejewelled crown that looks a lot like a party favour ring. It smells like the lolly water you'd expect. What was this American designer known for her elegant bridal wear and scents thinking of?
8. Narciso Rodriguez for Her Musc Collection 100ml eau de parfum intense $225
Musk has always been at the heart of this designer's popular scents, here mixed with luminous floral notes to rich effect. The pearlescent pink bottle hints at its utterly feminine feel, but it's not as powdery as his Musc Collection Essence. (From Smith & Caughey's and larger Farmers stores, also in 50ml.)
9. Marc Jacobs Daisy Garland 50ml eau de toilette $120
Young, fun and now befitting its limited edition blue petal lid, Daisy comes with a lighter cooler tone. But much as though I love violet, I've never loved the rather confusingly named floral, which adds in pink grapefruit, strawberry and vanilla. If you want the Marc Jacobs name on a bottle in your bathroom, then try the tuberose-rich original Marc Jacobs perfume instead. It's more sophisticated. His Splashes are a lighter, spring option.
10. Thierry Mugler Womanity 80ml eau de parfum $189
This claims to be the first scent with a sweet/savoury note, extending the gourmand trend the French designer popularised with the chocolate and caramel aromas of Angel. It's considerably toned down and more grown up than that early 90s hit, and despite an ingredient list just as exotic and rich, mixing fig and salty caviar, it won't be as polarising. The totem-like bottle is refillable, presumably a nod by the French male designer to the future of womanity which he says is a coming together of the community of women (see womanity.com).
11. DKNY Women Summer 100ml eau de toilette $105
Unremarkable release adds nothing to the over-extended fruity-floral franchise, except a pink skyscraper bottle.
12. Clinique Happy in Bloom 30ml $54
The feel-good floral Happy gets a fresh remake in this limited edition mini-bottle, with its greener scent said to evoke the aura of dew-laden flowers on a crisp morning. (Selected Clinique counters.)
Stockists: Selected department stores and pharmacies or as stated.