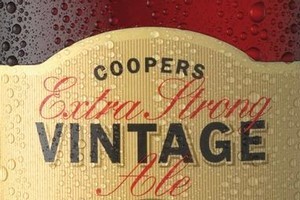 As you may have noticed, the daylight hours are lengthening and there are rumours spring is upon us.
I've come up with a theory that tackles the subject of which beer to drink and when to drink it. The sky-light theory goes like this: the most suitable beer to drink will depend on how bright the sky is at 6.30pm.
In summer it will be bright and warm, so cold lagers, full of yellow goodness and thirst-quenching flavour will do the job nicely. I spent last summer knocking back Beck's, Gisborne Gold and Corona.
In autumn, the light is fading from the sky so I tend to go for slightly darker beers: Speight's, Epic Pale Ale, Galbraith's Bob Hudson's Bitter, and Emerson's Bookbinder. The glory of these autumn beers is that they can also double up as spring beers, but in reverse order.
It's winter where things tend to get interesting. As the number of boutique breweries increases, so does the range of dark beers, since these are often more challenging for brewers and drinkers than lagers.
There are some fantastic brewpubs in Auckland that offer their own beers on tap. First and foremost is Galbraith's at the top of Mt Eden Rd, a temple for any beer lover, and their Grafton Porter is a world-class dark ale.
The Shakespeare in Albert St is another and its King Lear Old Ale is a stunner. Then there's Hallertau in Riverhead, the Waiheke Island Brewery, the Sawmill in Leigh and the Cock and Bull chain. All of these offer startlingly good beers to get you through the patchy first months of spring.
Cooper's Vintage Ale
Six-pack, $19.99
Big toasted barley nose follows on to the palate with smoky cereal notes and a touch of oak, backed up by a nice bitter finish. Will improve in the bottle, too, which is a nice bonus.
Epic Mayhem
500ml bottle, $10
Thunderously good beer, but not one to go overboard on, since it's 6.2 per cent alc/vol. Huge hop hit on the palate, followed by rounded malt tones and a hint of sweetness.