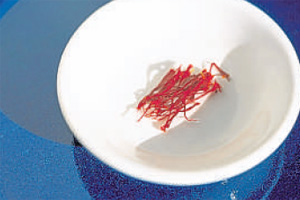 Risotto, couscous or paella
Add a touch of sophistication to your favourite risotto or paella recipe by finishing the brew with saffron infusion (soak a pinch of saffron threads in warm water for 30 minutes). Or dress up couscous with apricots, almonds and saffron.
Linguine and seafood
Saffron is the perfect complement to mussels, prawns or scallops. Infuse it in white wine, soften garlic, onions and red pepper and add to fish stock. Add the seafood and simmer until it is cooked, then toss over fine linguine pasta, garnished with parsley.
Sweet finishes
Add a pinch of saffron to your favourite shortbread recipe, or infuse it into the milk or cream before you make icecream or a creme caramel.
Available at Countdown.