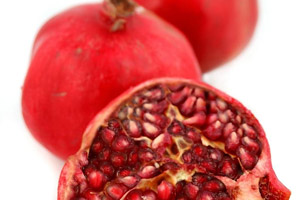 Botanical ingredients are a big noise in beautyland these days, equally lauded by organic and more manufactured ranges.
While eating plenty of fruit is likely to do more for your skin than slathering extracts all over it, there's no doubt all that talk of antioxidant action is quite appetising. Certain berry fruit are recognised as being rich in these free-radical fighters which can help repair skin damage and signs of environmental ageing.
With spring around the corner it seems timely to look at the freshest new trend in skincare. Some big claims are being made about the benefits of berries, but there's also plenty of hype out there.
A word of caution from the dietary sector is that United States authorities have spoken out about scams preying on consumers there linking acai with weight loss. In February the Food and Drug Administration warned the sellers of some pomegranate drinks to tone down their health claims, saying these are unproven.
Cosmetically speaking, I like to think these new berry ingredients are, at least, good enough to eat.
Rosehip, the fruit of the rose plant, is another favourite natural ingredient, and though it isn't a berry, it figures in many skincare products, with its oil recognised for helping skin tone and texture. Rosehip is a core ingredient in Trilogy products and that New Zealand company's co-founder, Catherine de Groot, told me she was encouraged by increasing interest from the cosmetic industry's multi-national giants in what the plant world had to offer.
Big beauty's research grunt could lead to a win-win for both consumers and the natural beauty sector which has long stood by such ingredients. Whether they are synthesised or harvested is likely to be the next talking point among proponents of differing approaches to skincare.
Blueberries were the first of the berries to be lauded as a "super fruit". Recently the ancient pomegranate has become fruit du jour, favoured by chefs, and now chemists. It is certainly vitamin rich, and contains some interesting phyto-chemicals, the effects of which are being researched.
Pomegranates come from the Middle East and are apple-sized fruit from a substantial bush. The skin turns rich-red and inside juicy sacs surround plump seeds. The juice tends to be tart, and can be added to drinks or boiled down into a form of molasses. The cocktail additive grenadine is derived from pomegranate.
Pomegranate extracts feature in several new skincare ranges, including Burt's Bees and The Body Shop, and the seed oil has already popped up in other cosmetic products. Weleda has used it for some time, saying it promotes cell renewal (its Pomegranate Regenerating Hand Cream is a favourite of mine, on smell alone). The Swiss biodynamic believers also use the berry of a Mediterranean coastal plant, sea buckthorn, in other skincare products.
The newest berry of the bunch, at least in this part of the world, is acai, (pronounced ah-sigh-ee) which hails from the Amazon rainforest. It is nutrient-rich, grape-sized and dark purple and from the palm berry tree. It tastes like a berry-chocolate cross, but doesn't travel well and is found here as a drink or in frozen form, with fibre-rich seeds removed, for adding to smoothies, cereals, and so on.
Dr N.V. Perricone, a skincare guru in the US, rates acai highly and now Kiehl's has just brought out a range of skincare drawing on its antioxidant and essential fatty acid content.
A groundbreaking figure in the skincare sector is Dr Joe Lewis, the cosmeceutical chemist who brought alpha-hydroxy acids, Idebenone and now CoffeeBerry to mainstream market. Lewis's Priori company uses this patented extract of the coffee bush's fruit, sometimes called a coffee cherry, in a range dubbed "natureceucticals".
It is rated three times as potent as green tea and above the better-performing fruit such as acai, pomegranate, raisins, goji, blueberries and various other berry and stone fruit which mostly come in ahead of oranges, grapes and vegetables.
Competing companies have told me, however, that effectiveness is not just down to so-called ORAC scores, but to how different ingredients combine. So take your pick.
1. Priori CoffeeBerry Revitalizing Cleanser $120
I've been using this lightly lathering gel-lotion cleanser in the shower for a couple of months and there's still stacks left, because I've resisted the urge to use it on the body. It leaves the skin feeling like it has had more than just a creamy wash. Good for those who aren't into overly active skincare, but are still results-focused. Suits all skin types and comes in a full range, including a moisturiser with an SPF and a CoffeeBerry dietary supplement. (For stockists, ph 0800 575 565.)
2. Weleda Sea Buckthorn Creamy Body Wash $19.90
Morning-fresh smell in a moisturising wash containing sesame seed and almond oils and extracts from sea buckthorn's golden-red berries. Weleda farms this wild European coastal shrub biodynamically in Tuscany for its combination of antioxidant vitamins and essential fatty acids. Essential oils from mandarin, orange and grapefruit add the revitalising fragrance. Layer up with the body lotion, body oil or handcream.
* Weleda's pomegranate range, aimed especially at over-40s, has an intoxicating scent, and is available in a body wash, handcream and oil. (For stockists ph (06) 872 8700 or see weleda.co.nz)
3. The Body Shop Natrulift Softening Facial Wash $39
Organic pomegranate, community trade Brazil nut oil and aloe vera combine in six new Natrulift skincare items said to firm skin and soften the appearance of lines. They are priced from $38-$60 and designed to be used as a set. The Body Shop takes a waste-not want-not approach to the fruit, with extracts taken from the peel and pulp as well as the antioxidant-rich oil which is cold pressed from the seeds. This foaming wash has a generic fruity smell and removes grime and makeup without leaving skin feeling taut. (From The Body Shop.)
4. Burt's Bees Naturally Ageless Skin Firming Night Creme $56
A same-priced day lotion, eye cream, and serum round out the premium anti-ageing range from Burt's which says pomegranate extract helps prolong the life of skin fibrolasts, the cells which produce collagen and elastin. The aromatic night cream includes a birch bark extract and has a lovely light but emollient texture. The oily serum also contains rosehip and evening primrose oils. (From selected department stores, pharmacies and health food stores, see burtsbees.co.nz)
5. Kiehl's Acai Damage Repairing Serum $115
This latest "super antioxidant" wonder fruit is the foundation of a new, four-piece skincare range from Kiehl's, including this serum which has a high 10 per cent of acai extract. The organic range includes a foaming liquid cleanser, a toning mist, and a moisturiser, and combines acai with aloe vera, and lavender and rosemary essential oils, giving it a soothing smell. Consumer testing of the serum has yielded good results and it definitely has an initial firming feel. Sadly the small bottle won't last long. (Available exclusively at Smith & Caughey's Queen St.)
Second helpings
Berries are also in seasonal demand for cosmetic colour as these fresh picks show.
Clinique Fresh Picked Allover Colour in Mixed Berries $65
This limited edition palette for the face makes a pretty picture and is a good blush/highlighter combination. There's an eye palette also. The berries are strictly superficial and also titivate an eye palette from Clinique's Juiced Up colours for spring. (From Clinique counters in department stores and selected pharmacies.)
Stila Raspberry Crush Lip & Cheek Stain $66
Really does stain lips and smell and taste like you've scoffed a punnet of my favourite berry fruit. The effect is a matte-stained natural red look, withouth the moist lip-feel of a gloss, but with better lasting qualities. Paints on with a little brush and spreads easily but dries fast. (From Mecca Cosmetica, Ponsonby Rd and Wellington meccacosmetica.co.nz.)
Bloom Mineral Plus Lip Butter in Crazy in Love $31
Pomegranate oils help beeswax, shea butter and rosehip to moisturise, and mineral colour gives a soft strawberry tint. The pottle is cute, but the lid on mine didn't seem to close securely so, if this is a design issue, you'll be keeping it for at-home use. (From Farmers.)