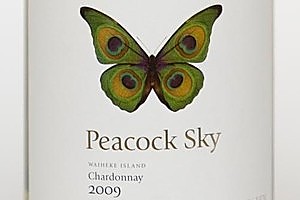 In the mid-to-late 1800s the boat-owning gentry of Auckland would sail across to Waiheke Island on a Sunday afternoon for picnics and a social game of cricket. At the same time the island's kauri forests were being felled to provide firewood and building material for the stately homes in Remuera and Epsom.
Some cynics have unkindly suggested that the islanders are now redressing the purging of their native trees by charging exorbitant prices for their top-tier wines. It's true, some of the country's most expensive wines are from Waiheke, but you're not obliged to purchase and they seem to have no trouble finding keen buyers.
What is often overlooked is the number of tiny producers making bespoke wines in miniscule quantities that are of excellent quality and reasonable prices. Yes, there are Waiheke wines, predominantly cabernet sauvignon blends, in excess of $100, syrahs and malbecs in the $80s, and chardonnays nudging $90.
Are they worth it? Frankly, yes.
Te Whau Chardonnay is fast becoming one of New Zealand's smartest wines at $85. Mudbrick's flagship red "Velvet" is a beauty at $105. The Hay Paddock, Destiny Bay, Kennedy Point, Man O'War, Obsidian, Cable Bay, Passage Rock, Poderi Crisci and Te Motu continue to deliver some excellent wines within fine wine buyers' budgets. And I defy anyone to find a better Rhone-style wine anywhere for $80 than Stonyridge's Pilgrim Syrah Mourvedre Grenache.
While many of the above-mentioned producers have wines in their portfolios in three figures, they also offer up some lovely reds and whites in the mid-30s or less.
Which brings us back to the smaller and, in some cases, newer producers.
Jurassic Ridge turns out a stylish cab-ernet franc 2007 for $30. Miro Summer Aphrodisiac 2006 is a lowish alcohol Bordeaux-style blend, predominantly cabernet and merlot, and is well-priced at $22.50. Peacock Sky Chardonnay 2009 at $30 has loads of explosive flavours and creamy finish, and View East Syrah 2008 is one to watch, buying for $39.
Waiheke winemakers have forgiven the taking of their trees. Now they just want you to take their wine.
RECOMMENDED
2007 Jurassic Ridge Cabernet Franc $30
Has a splash of merlot which helps deliver an easy-drinking, fruit-driven style. Lots of raspberry, violets, lavender and chocolate. Very moreish.
2009 Peacock Sky Chardonnay $30
Creamy and buttery style with flavours of stonefruit, honey, butter, hazelnut, caramelised pear and coconut. A nicely balanced use of oak.