Riesling is an often-overlooked variety of New Zealand wine, but a German expert was impressed with our latest examples.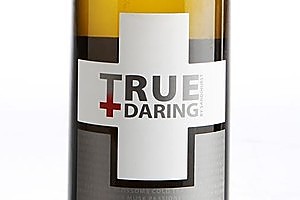 Riesling remains a minority variety in most of our winery's vineyards, but for Dr Rowald Hepp of Germany's historic Schloss Vollrads estate it's the only thing he makes. He was recently here in New Zealand to help judge the New World Wine Awards, and in the process take a look at what we've been doing with our examples.
New Zealand's rieslings have never been better. Forget the riesling rip-off of the 60s and 70s, which were often not even made from the great grape. What's available today regularly reveals the variety in its full glory: light but intense, with an exhilarating acidity that can make even sweeter versions feel fabulously refreshing. As one of the world's oldest wine estates, with a history that goes back the 13th century and a sole focus on riesling, Schloss Vollrads has had more experience than most when it comes to working with the variety. And Hepp, the director and head winemaker of the Rheingau Estate, rates our local rieslings.
"I was especially impressed by the distinct varietal character of the wines that I tried," he says. "There was not only a good expression of riesling in the dry style, but also in the medium dry style.
Both categories showed the potential of rieslings grown in New Zealand."
He was also impressed by some of the older vintages he tried on his brief visit to the country.
It's been acknowledged that Hepp did much to turn the fortunes of Schloss Vollrads around, when he joined the estate in 1999 following the bankruptcy of its previous owner. It was his decision to stop growing any grape but riesling which, combined with his work to boost quality in the vineyard, helped earn him the Gault Millau award for Estate Director of the Year.
So what could our winemakers learn from his experiences with his country's flagship grape?
"All winemakers can learn by talking to each other and sharing experience and opinions," says Hepp. "We at Schloss Vollrads have been more and more successful with our riesling wines since we lowered our yields and started handpicking with a very intense selection of grapes - which really makes a difference and gives profile to the wines."
"The keyword for a good riesling is balance," he says, "between acidity and residual sugar but also between alcohol and extract."
Like many riesling lovers he laments that the passion with which it has been embraced by its makers and much of world's wine media is yet to be shared by the bulk of wine drinkers. Here in New Zealand, this has seen plantings of the variety fall behind overall growth and that of a variety such as pinot gris, which overtook riesling in our vineyards some years back.
Despite the great value for money that riesling can offer and its suitability to our cooler climate, as a relatively hard sell it's the enthusiasm of many of our winemakers for the variety that's largely keeping it alive in our vineyards.
However, it's encouraging that in the US at least, riesling sales have been showing double-digit growth.
"Journalists and the wine buyers around the world are more and more enthusiastic about riesling, but for sure it will take some time to convince the consumers," says Hepp. "But it will be one of the world's leading white grapes."
RECOMMENDED RIESLINGS
CLASSIC CLASS
Kerpen Mosel Riesling 2009 $23.50
Germany is the home of riesling and this is a great everyday example from a promising vintage and a classic region. It's light and fragrant, with hints of honeysuckle and spice over crisp green apple fruit. (From Fine Wine Delivery Company, Point Wines, The Village Winery.)
TROPHY WINE
Sandihurst True & Daring Riesling 2007 $21
This wine scooped the riesling trophy at Britain's International Wine Challenge, and rightfully so. Made in a drier style, it packs a pure and zingy punch with its notes of lime, mandarin, mineral and emerging toasty notes. Exciting stuff! (Originally allocated to the US market, limited stocks are available from sandihurstwines.co.nz)
GERMAN CONNECTION
Giesen The Brothers Canterbury Riesling 2005 $33.90
A dead ringer for German riesling, which is no surprise given that's where the three brothers behind this limited library release hail from. At 7.5 per cent it's light in alcohol, but full of flavour, with notes of ginger, mandarin, a smoky flinty undercurrent and quite considerable sweetness cut by its zesty grapefruit acidity. Still with plenty of youthful vigour it's also a great illustration of how well the variety can age. (From Glengarry.)