Janice Marriott anticipates spring with a spot of window-shopping.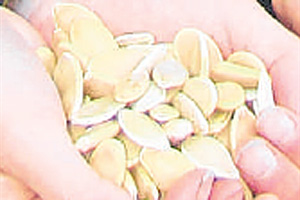 If you scroll or flick through seed catalogues in the depths of winter, you'll find the essential, the new and the bizarre.
Yates Seed catalogue, online, is part of the useful ones - yates.co.nz.
On this site there's also a great problem-solver section where you can search by plant type or problem. Identification is easy, with good photos of deformed leaves in the "Disease" section and pests caught in close-up. There are excellent tips on saving water, too, and planting Yates' own drought-resistant Waterwise seeds.
The new Kings Seed Catalogue is online, but I like to curl up with the colourful printed version on the couch. "Winter greens" is a new blend of perennial rocket, minutina and miner's lettuce. They're all frost-hardy varieties and this mix has a nutty, mildly spicy taste - just right for winter salads - plus you can cut small amounts off and they just keep coming.
There's a new pumpkin called Spooky that the kids will like, bright yellow radishes and black tomatoes. There's also a pepper with the unfortunate name of the Lombardy cigarette.
Waimea Nurseries produces a publication withmany sections that is beautiful enough to grace the coffee table. It has a large section on growing, caring for, pruning and training different types of fruit trees.