Beat the harsh blast and cracked lips of winter with some serious skin soothing.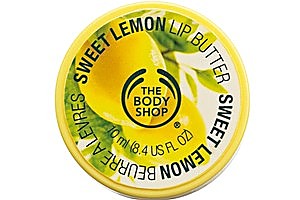 If winter's winds and drying heating are all a bit much for your skin, layer up with a bit of balm. You can't go past regular doses on your lips and sometimes the hands and face need more than just an ordinary moisturiser.
Balm is one of those everyday essentials, but it comes in many guises. As we ingest much of what we put on our lips, a natural balm is an appealing option, but then some of those containing petrolatum and other mineral oils are undeniably effective and have stood the test of time. I've always got a little tub of Blistex round the house, it's a real bargain buy that does the business, as does Elizabeth Arden's Eight Hour Cream.
At the moment I'm also partial to the natural passionfruit and pomegranate flavours of Burt's Bees balms, though not the signature honey flavour. Honey fans are well-served by a host of New Zealand natural brands which use manuka honey as a key ingredient. It's a goodie with healing properties and also a natural humectant, thus helping lock in moisture.
What I most like about balms is that you can get good ones for under $10, which means if they fall out of a pocket it's no huge loss. You can have one with sunblock for daytime and another without on the bedside table. If you're looking for options to wear under lipstick, you may want to pay more for something that isn't so greasy or waxy,
Tinted lip conditioners are another choice and there are some balms that also have lip plumping properties (plumpers give a tingling effect that causes a slight swelling sensation to make lips look flushed and full).
Apply balm last thing at night and first thing in the morning, and if your lips are dry in between times. Top up if you're heading outdoors for an extended time and when you first get back in.
1. The Body Shop Sweet Lemon Lip Butter $15
If you like lemon honey on your toast, you'll love this on your lips. With community trade shea butter and beeswax from Africa.
2. Estee Lauder Lip Conditioner SPF15 $50
If appearance matters, then this glamorous gold lipstick case of balm is for you. It's light on the lips, effective and fragrance free. Contains beeswax and lanolin.
3. Blistex Soothe & Smooth SPF30+ $7.50
This is ideal to slip in your pocket if you're an outdoors type. It comes with a cunning rubber smoothing applicator and offers superior sun protection. Twist to squeeze out a little gel at a time.
4. Kiehl's Lip Balm #1 $22
A top-seller for Kiehl's globally, this readily absorbed balm contains squalane, almond oil and vitamins E and A. It's also available in a jar.
5. Sans Lip Aid $30
Free of chemical additives, this uses plant ingredients to provide a silky smooth balm you'll want to reapply often. Enzymes from papaya seed oil gently exfoliate and carrot seed oil smooths.
6. M.A.C Lip Conditioner $28
This stuff is used for emergency rescue backstage on models. M.A.C describes it as "petroleum based but not goopy". Has a slight vanilla flavour and contains seed oils and shea butter and also comes in an SPF15 version. I'm a fan of the tinted conditioners which are ideal for casual weekends days when you want an essentially unmade-up look.
7. Smith's Rosebud Salve $20
Now in a tube as well as a jar, this century-old US brand mixes cotton seed and essential oils in a petrolatum base. (From Glamorpuss Newmarket and the Department Store, Takapuna.)
8. Model Co Lip Plumper $32
Described as hydra lip therapy, this tube of minty, tingling plumper doesn't neglect the hydrating aspect with hyaluronic acid, marine extracts and plant oils.
Stockists: Brand counters or selected pharmacies, variety and departments stores unless otherwise stated. Kiehl's at Smith & Caughey's, Queen St only. M.A.C from Chancery and St Lukes stores and Smith & Caughey's. Sans from the Department Store, Takapuna and Stephen Marr salons.