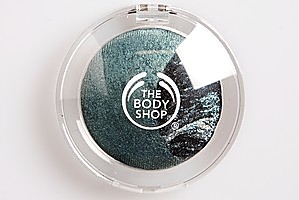 Minerals seemingly emerged overnight from the netherworld of infomercial advertising into our makeup kits. But these made-from-the-earth cosmetics are more than just a passing trend. Their first use dates back millennia and skincare specialists - and Suzanne Paul - have been prescribing and praising them for decades.
What's new is how they've gone from niche to mainstream. In the 18 months since I wrote a piece exploring what minerals were all about, they've popped up everywhere. One of the most successful launches has been Elizabeth Arden's Pure Finish Mineral Powder Foundation, which has grown to become the brand's top selling foundation.
Prestige brands such as Estee Lauder and Lancome have now brought out mineral powders and liquid foundations containing mineral ingredients, adding to the extensive offerings of early adopters including Maybelline, Revlon, and L'Oreal.
Specialist mineral makeup companies with a long heritage, including Bare Minerals from America and Jane Iredale from England, dominate mineral sales through beauty salons.
They've been joined there by newer brands, including an innovative recent arrival from California called Youngblood, which is strong not just on face base, but also colour cosmetics. M.A.C and The Body Shop have also shown how minerals can look anything but earthy, with strongly coloured baked eyeshadows and high-sheen highlighters.
The purest forms of mineral makeup are promoted for their suitability for use on sensitive skins or after surgery or beauty procedures. Minerals are also a staple of the TV and movie industries for their ability to cover imperfections, but look all but invisible under the harsh glare of lights and camera close-ups.
Seek out products that come in well-designed containers, learn how to use them and don't expect one powder to do all jobs well, whatever the advertisements say. Face base, blush and highlighter are different things and who really wants to use powder on their eyes and lips?
Try using a mineral powder, as I do, for the smoothness it brings to skin, even if it's over liquid foundation rather than alone. The vivid eyeshadows, pearlescent highlighters and some lip glosses are worth checking out.
Minerals, for all their claims of purity, can contain contentious ingredients such as talc and bismuth, which some companies make much of excluding. These are actually minerals too, with talc long used as an absorbent filler in cosmetics, and bismuth oxychloride lending a pearlised effect. Bismuth can cause skin irritations. while talc can be drying, and some claim it has asbestos-like fibres. However, US regulations state cosmetic-grade talc must be free of these and also be milled to a relatively large particle size.
Which brings us to the tricky topic of nanoparticles, a new area for the largely self-regulating cosmetics world to grapple with. Some companies have declared themselves free of these tiny particles which may be able to pass through the skin barrier and enter the bloodstream. Mineral maker Jane Iredale is opting for caution, saying: "There is much research being undertaken by a range of authorities to ensure that nanoparticle use in any product is safe, and to date no research has proven any risk from the use of nanoparticles in sunscreens or other cosmetic preparations, to human cells or DNA, but conversely safety has not been proven."
Micro-ionised is a term you'll see on some mineral sunscreens; this refers to small particle size that isn't at nano level. Micro-ionised zinc for example, renders the physical barrier agent less visible, so you don't get that white effect from wearing it.
Be aware that despite the SPF levels promoted on many mineral foundations, these won't be give you sufficient sun protection for our climate unless you're all but buried in the stuff.
FACE BASE
1. M.A.C Mineralize Skinfinish in Petticoat $54
Gold-flecked iridescence for wherever you want to highlight. I really rate these powders, though this bronze-pink metallic will make you look like a drag queen unless you have a darker complexion. Blend well, especially in daylight, and get some guidance on the right shade to suit your skin. (M.A.C also makes that rare thing, a cake foundation that isn't drying - in fact its Mineralize Foundation feels positively moist but goes on matte.)
2. Estee Lauder Nutritious Vita-Mineral Makeup $74
Five shades to choose from in this nice liquid makeup containing minerals and antioxidant-rich pomegranate extract. Titanium dioxide helps build the SPF10 rating. A loose powder foundation option costs the same and contains microsphere powders for a soft focus, photo-finish effect, with silica helping absorb oil.
3. Prime Time Oil Control Foundation Primer $49
This primer is silicone free - many aren't because the pliable stuff papers over our little facial flaws so well, but so does this water-based gel, using minerals and botanicals to smooth skin and deter shine. It's designed for oily or problem-prone skin.
4. Jane Iredale Bronzer in Sunbeam $89
This four-shade bronzer even has flakes of gold leaf among its minerals to give skin a real sheen rather than shimmer, while botanical extracts help to nourish. A grown-up choice for women who are prepared to sculpt and shape.
5. Clinique Redness Solutions Instant Relief Mineral Powder $84
For all skin types suffering from rosacea or other redness, this is designed to help skin "keep its cool". It's oil, talc and fragrance-free, but has plenty of non-mineral ingredients in the mix.
6. Lancome Tropiques Mineral Compact Powder $75
Choose from a compact or loose powder, in Lancome's first venture into minerals, followed recently by a tinted moisturiser. This bronzer gives a natural look with a little shimmer and the loose powder allows for buildable coverage. Talc-free, natural ochres give a lasting glow.
7. Becca Boudoir Skin Mineral Powder in Bloom $69
Portable little mirrored powder compact ideal for touch-ups. Contains a super-fine powder that helps condition rather than cake skin.
8. Elizabeth Arden Pure Finish Mineral Bronzing Powder $62
With the same clever in-built grinder mechanism as Arden's mineral foundation, this mess-free pot of bronzer goes on sale from Monday. It comes with a mini brush and in light, medium and dark tones, giving everyone a shot at a good healthy glow. (Step up to the proper big brush from Elizabeth Arden for $45.)
EYE POWER
9. Innoxa Mineral Eye Colour in Copper $18.90
One of several good colour trios from Innoxa, but you'll also need a good stiff brush. This hard-baked powder is destined to last for ages, as it takes rather too much shifting from palette to eye.
10. The Body Shop Eye Colour in Jade $25
Stormy sea shades for an arresting smoky eye, but I found this and other dark Body Shop shadows difficult to blend down. Overall, the chain does minerals well, with good foundation choices and a small colour collection.
11. Jane Iredale Pure Pressed Eye Shadow in Silver Lining $65 and Liquid Eye Liner in Silver $41
First rate little palette combining charcoal, taupe and silver shadows. Subtly sophisticated. Try it with the pinkish-silver liner, which has a good fine brush for easy application.
SWEET CHEEKS
12. M.A.C Mineralize Blush in Two Virtues $52
These blushes can look a bit scary in the pottle, but if well-chosen they'll sink into your skin more softly than you'd expect. Do get a consultant to help guide you on the best underlying colours for your complexion.
13. Maybelline Mineral Power Concealer $23.99
Maybelline is a good affordable way to play with minerals. There are liquid and powder foundations, blushes and this concealer which works well.
Stockists: Brand counters. M.A.C from Chancery, St Lukes and Smith & Caughey's. Bloom and Australis from Farmers. Becca from Glamorpuss, Newmarket, and the Department Store, Takapuna. Salon brands from selected outlets, for stockists Bare Minerals and Prime Time 0800 575-565 or spauniverse.co.nz; Jane Iredale 09 636 1966 or janeiredale.co.nz; Youngblood from Biba and Spacial Beauty, Auckland; Absolute Beauty, Hamilton; and Immerse, Tauranga or 0800 555 630.