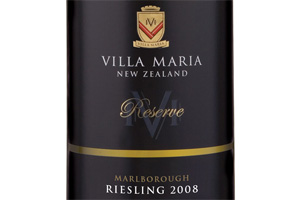 Trimming down is never far from conversation at this time of year, but it's usually waistlines we're talking about - not wine.
For the first time, this year New Zealand winemakers trimmed down severely, picking seven per cent less grapes than last - which translates to a whole 19,000 tonnes less harvested this year, compared to last.
It sounds sizeable, but it's not huge in global terms - New Zealand still makes less than one per cent of the world's wine. Still, like every other winemaking country in the world right now, this one makes more than it can sell. Trimming was needed to recalibrate New Zealand's wine glut.
The biggest cut this year was 4 per cent less sauvignon blanc grapes harvested, compared to last year. Marlborough had the biggest reduction, followed by Hawke's Bay, Gisborne, the Wairarapa, the Waikato (yes, there are winemakers there) and Auckland. The only regions to harvest more grapes this year were Waipara and Canterbury. Central Otago stayed static.
There are other ways to trim when it comes to wine and, for me, consuming less means consuming better wine but pouring less of it into my glass - and finding lower alcohol wines. The best low alcohol wines are made that way rather than stripped of their alcohol (and therefore much of their flavour) after they've been made.
One chilly Sunday night last month, after a late afternoon run, I craved a cool, crisp glass of wine. The only question was: which one? In the drink-me-now rack were a couple of French rieslings from Alsace (from 2004 and 2006) that, frankly, I'm dreading pulling the corks on. Not only do I run the risk of them being corked, they just may not be as great as they should be for wines of their pedigree, breed or whatever other intimidating wine jargony word some would throw at them. And rather than be disappointed by expensive wines that I've aged for rather too long, I chose a bottle of just-opened New Zealand riesling, which I knew tasted extremely good - the 2008 Villa Maria Reserve Riesling over-delivers massively on flavour for its $22 price tag.
Serve it with your choice of salty nibbles and two glasses of its 10.5 per cent alcohol equal about one and a half of a standard chardonnay or even sauvignon blanc; most of which nudge at least 13 per cent or more. For less money and equal deliciousness, check out winemaker Tamra Washington's Yealands Riesling featured this week; if that doesn't make your mouth water, it's time to move on to even lower alcohol rieslings ... more to come.
Wines of the week
Within your means: 2009 Peter Yealands Riesling $14-$19
This is the best Yealands Riesling made yet, with its low 10.5 per cent alcohol and succulent lemon and lime flavours. It would be unlucky and unlikely to see this wine at its recommended $19 but if you do, it's worth every cent, thanks to Tamra Washington's light winemaking touch. yealandsestate.com
The splurge: 2008 Villa Maria Reserve Marlborough Riesling $23
When many of the world's top wines cost four times this amount - and more - Villa Maria's Reserve Riesling is an absolute bargain offering outstandingly quality, gorgeous apple, lime and lemon grass flavours - and a lowish 11.5 per cent alcohol. villamaria.co.nz
Try it: 2009 Villa Maria Private Bin Riesling $19
This very accessibly priced riesling is often far less than $19, too, providing beautifully balanced, intense lemon flavours that are just off-dry. Every sip lingers.