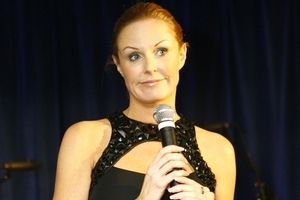 Television's Charlotte Dawson has been looking for love online, using a fake name.
The Kiwi-born presenter admitted being embarrassed by the revelation just as she launched the sixth series of Australia's Next Top Model but insisted that anonymous internet dating was "nothing to be ashamed about".
"It's not like I have committed a crime or anything," she told the Herald on Sunday last night. "I don't know how they found out but the paparazzi guys, someone obviously got a screen shot and they started shopping it round to the magazines. It was like, 'Omigod, she's on a dating website'."
Born in New Zealand, Dawson worked as a model before becoming a familiar face on television here and across the ditch. She returned to live in Auckland in 2002 and landed jobs including presenting TVNZ chat show How's Life? but soon left again, citing negative publicity from the media.
Dawson has been unlucky in love over the years. Her marriage to Olympic swimmer Scott Miller ended in divorce and in 2008 she broke up with live-in love Ed Harbour, a wealthy Australian businessman.
But last night, she said she'd met a new - and younger - man on the site. She and the tall, dark and handsome Sebastian arranged to have dinner at a restaurant, hit it off, and have since been dating.
And as to dating a younger man? "A leopard never changes her spots," she said.