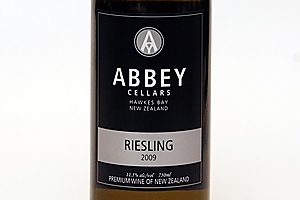 With the recent focus on MPs' spending habits, for this columnist what mattered most were the wine choices. So, with tongue firmly in cheek, here are some observations.
Judith Tizard is to be applauded for her choice of bubbles. Bollinger is an excellent decision and bound to impress whomever it was that needed to be impressed. One of the great Champagne houses of France, it has impeccable credentials and is the perfect celebratory wine.
I recall Tizard, in a previous life, having significant involvement in a small, funky, central city restaurant. She was a most welcoming host and incredibly helpful and efficient front-of-house. The food was excellent and the wine list small but perfectly formed. So with a background in hospitality she knows how to choose value for money from the wine list and what food to match it with.
I'm very familiar with the Cin Cin wine list being the last port of call before boarding the ferry for Waiheke and, at $155 for a bottle that went around five diners, that's a bargain.
She could have chosen Laurent-Perrier Grand Siecle at $350 per bottle, the Taittinger Cometes de Champagne Rose at $435 per bottle or the Krug Brut at $550. Credit where credit is due, Bollinger was one of the cheapest options.
Everybody knows there are often severe mark-ups on wine in restaurants and it's no use bleating on that a local wine can be bought on special for around $20, because it may be three times that price at a restaurant.
Epsom's One Tree Grill was a personal favourite restaurant when we lived in the area and Shane Jones is to be congratulated on a fine choice. For a neighbourhood eatery it has an astonishingly fine wine list, with some excellent aged New Zealand reds in excess of $400 a bottle. That Jones could find two bottles at only $330 all-up shows remarkable restraint and a keen eye for a bargain.
Also featuring, courtesy of National MP John Carter, was Gibbston Valley Pinot Gris. Gibbston Valley produces one of the country's better pinot gris, with plenty of fresh pear, spice and floral flavours.
Former minister Rick Barker's choice of 16 beers is a bit downmarket. If he wasn't sure what wine would go best with two sparerib meals at Lone Star, he could have asked. What's of more concern than passing on a decent syrah, which would have been perfect with the dish, was that at a dinner for two, 16 beers were consumed.
Silly me, I forgot there's always the ministerial car to get you home.
RECOMMENDED
2009 Stoneleigh Merlot
Marlborough grapes from a top-of-mind producer who can be relied on for value for money. A lovely wine for lamb, game or roasted beef. Soft and supple with loads of plum and blackberry.
Price: $23
2009 Abbey Cellars Hawkes Bay Riesling
Medium-dry, so should appeal to those who want a middle-of-the-road riesling. Lovely balance between acid and fruit, flavours of lime and florals with a whisper of minerality.
Price: $18