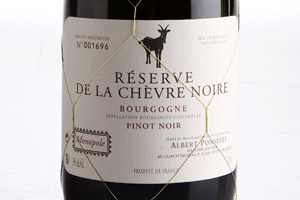 As France celebrates Bastille Day, the country's wine industry is experiencing its own historic upheaval. Modern forces have been storming some of the country's traditional bastions through the creation of the Vin de France category in an attempt to get France's struggling wine industry back on track.
Recent years have seen French wine hit by a two-sided assault. At home the French are imbibing less, with its per capita wine consumption falling from an average of three glasses a day in the 60s to just one glass today.
Exports have also been falling, last year declining by nearly 20 per cent in value to their lowest level in a decade, and around 9 per cent in volume. Its important markets have increasingly become captivated by wines from New World winemaking nations, with Britain - France's largest export market - now quaffing greater quantities of wine from Australia, the US, and as of this year, South Africa too.
These New World upstarts have been able to gain ground on France through producing reliable wines with recognisable brand names, labelled with grape varieties that provide wine drinkers with clues to their flavours.
Conversely, French wine quality has historically been patchy at its bottom end, although there's now been considerable improvement. It's also lost potential followers through its insistence on maintaining a regional focus in its labelling, which even on many humbler bottles has presupposed an in-depth knowledge of its many wine regions and their grape varieties that even most locals don't possess.
Enter Vin de France, a more flexible new category introduced to help simplify French wine. This replaces Vin de Table and allows winemaker to put the grape variety and vintage date on the front label and create blends from across the country's many wine regions - the way its major rival Australia creates consistency in many of its mainstream wines. It's hoped this more consumer-friendly approach will help French wines compete with such New World challengers.
However, some regard it as undermining the sacred French concept of terroir, with its focus on regionality and the interplay of grape, place and climate in a single area. I must admit that part of the joy of drinking wine for me is the kind of armchair travel it can offer, with wines hailing from specific places transporting you there through flavours and textures impossible to replicate elsewhere.
However, I'm well aware that such oenological expeditions are not important to many wine drinkers - an observation supported by a relatively recent British survey that discovered more than half of the country's wine drinkers didn't think region was important when it came to selecting their wines.
These are largely the people buying at lower price points, where France has been hit hardest and where most of these new Vins de France can be expected to appear.
However, when it comes to France's upper wine tiers, little has changed - except to bring it into sync with EU regulation. Its Appellation d'Origine Controlee (AOC) is being phased out this year and replaced by the newly named, Appellation d'Origine Protegee (AOP), while its lower geographically specific categories are becoming Indication Geographique Protegee (IGP).
At the top of the AOC/AOP pyramid, its benchmark wines and styles have remained relevant and in demand. A revamp of France's lower levels was long overdue, but some traditions are definitely worth defending and preserving.
FRENCH FANCIES
BIODYNAMIC BEAUTY
Domaine Vindemio Regain Cotes du Ventoux 2007 $19.95
There's been a quality revolution in southern France in recent years, with up and coming areas like the Cotes du Ventoux in the Southern Rhone producing some exciting wines at everyday prices. This biodynamically produced beauty is just the second vintage from this domaine, which, with its wonderfully concentrated, ripe and supple dark berry fruit and spicy savoury undertones, suggests it's definitely one to watch.
(From wineimporter.co.nz)
UNDERRATED VARIETY
Marc Bredif Vouvray 2007 $25
Made from arguably the world's most underrated white grape, chenin blanc, this great example juxtaposes sweet and fleshy stonefruit and quince, honey and blossom, with a brisk line of lemon and subtle nuances of almond and wax.
(From Liquorland, Liquor King, Fine Wine Delivery Company, Wine Direct, Caro's, Scenic Cellars.)
BURGUNDY BENCHMARKS
Albert Ponnelle Reserve de la Chevre Noire Bourgogne Pinot Noir 2008 $40
New Zealand may have claimed pinot noir as its flagship red grape, but its benchmarks come from Burgundy, like this prettily aromatic example with its palate of pure and fresh black and red soft fruits, threaded with floral notes and dusted with cinnamon. Delicious.
(From dnfinewine.com)