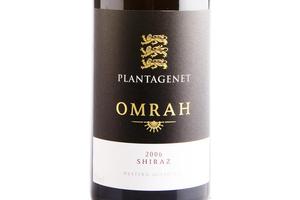 I've found some very strange objects in my mailbox over the years from companies claiming their gadget can seriously enhance my wine drinking experience. Though many of these contrivances have been designed to make a quick buck rather than make wine taste better, in recent months I've come across a number of products that are relevant and really do seem to work.
But let's start with the ones that don't. There are some decidedly dubious products out there, from those that claim to "age" wine by using magnetism, to strange potions for pouring into rough bottles that purport to make them taste passable.
However, there are some that serve a purpose and do exactly what they say on the tin, such as SO2GO. This solution - now being imported into the country - reduces the sulphur dioxide (SO2) content of a wine.
This is great news for wine lovers who are sensitive to sulphur, which occurs naturally in wines and is also added as a preservative to most. However, for some unlucky folk, it can also cause headaches, congestion, wheezing and rashes.
Given the risks to stability and shelf life if it's left out, there are just a handful of sulphur-free examples currently available here.
This is where SO2GO steps in. It's a food-grade hydrogen peroxide solution ($2.90 for a vial/$7.90 for the spray - so2go.com.au) that can be sprayed into individual glasses or poured into full bottles. It saturates the wine with oxygen, which its importer claims neutralises between 50 and 80 per cent of the free sulphur.
I've not had this tested myself, but it comes from a reliable source, Ian Isaacs, one of the directors of Scenic Cellars, which stocks the product. And from my own taste trials it doesn't appear to change the taste of the wines it treats too dramatically either.
An area where there are plenty of products to choose from, of varying quality, is that of wine aeration devices. While most everyday wines are fine to travel straight from the bottle to the glass, youthful reds in particular can be softened and opened up by getting some oxygen into them by various means.
Decanting is the tried and tested way of doing this, and you don't need anything special for that: just pour the wine into a jug or similar vessel, wait a while, then pour it into your glass.
However, there are a number of products on the market that can speed this process up. In my own small-scale blind tests, the Vinturi proved the most effective. The oxygen hit this funnel-like device swiftly delivered to the wine was quite noticeable in the glass. It also comes in a version for white wines too ($79 - brightidea.co.nz).
A real find for those travelling with wine, especially overseas with the current restrictions on liquids that can be carried in hand luggage, is the WineSkin (brightidea.co.nz). This is basically a heavy-duty sealable wine-shaped bubble-wrap bag that helps protect your wine in transit.
Though the deep scars sported by my suitcase after some flights make me nervous about transporting any precious bottle in my check-in luggage in anything but the most protective polystyrene casing, the fact that the WineSkin has a leak-proof seal should at least guard against any complete in-bag wine cataclysms.
If you're looking for a gizmo to instil more ease and pleasure into your wine drinking, it's often best to stick to sourcing through your local independent wine store.
They should be savvy enough to know a scam when they see one, and guide you to the products available in which it's worth investing.
DELICIOUS DROPS
YOUTHFUL BEAUTY
Te Mata Awatea Cabernet/Merlot Hawkes Bay 2008 $38
This elegant youth is a wine that really benefits from decanting if you don't have the patience to cellar it. It's layered with poised and concentrated black cherry and dark berry fruit wrapped in velvety tannins with spicy, earthy, gamey and floral undertones. (From Glengarry, Fine Wine Delivery Company, First Glass.)
HIGH FLYER
Alpha Domus The Wingwalker Viognier 2008 $22.95
Fresh and exotic, this creamy textured viognier fuses apricot and mandarin fruit with bright nuances of lemon balm and gingery spice. (From The Village Winery.)
ATYPICAL AUSSIE
Plantagenet Omrah Western Australian Shiraz 2006 $21.95
Miles away from the big jammy beasts that can be found among Aussie shiraz, this definitely has a cooler climate feel to it in its lifted aromatic notes of pepper and cinnamon over fresh plum and raspberry fruit. (From Caro's, St Heliers Wines & Spirits, Bacchus Cellars, The Barn Super, New World Rototuna, Fresh Choice Te Awamutu, Arawa Wines & Spirits.)