Decode the spa circuit and cross the pretenders off your list.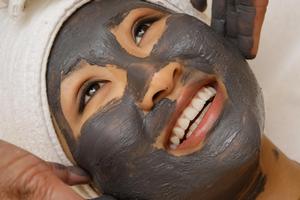 Six-star spas: Take out a mortgage, dig out your passport and scan for celebrities and the ultra-rich. Often in exotic locations or world capitals. Consult Conde Nast Traveller.
Five-star spas: Found attached to top hotels, bigger resorts and luxury boutique properties, these are the sort of places glossy magazines go into raptures over. The idea is the customer stays and then pays, with spa services usually charged per treatment rather than as a package deal, meaning day clients can book in too. Seek out opulent experiences rather than maintenance. Yes, they'll do your bikini wax, but it may cost twice what you usually spend.
* New Zealand has around a dozen spas with claim to be in or near this category, including Best Spa group members Millbrook and Chuan, East Day Spa at SkyCity Grand and spas at some other leading hotels, small and large.
* The Pacific has worthy hotel spa contenders, but island resort standards vary widely and are often no better than what you'd find at your neighbourhood spa, just warmer and possibly, prettier.
Destination spas: These are residential spas or retreats which add in degrees of self-improvement or personal transformation based around any or all of diet, detox, exercise and meditation. Food is usually inclusive for stays of a few days to a couple of weeks. Retreats more weighted to full-on philosophy and alternative therapy rather than finding mostly pleasurable pathways to general wellbeing aren't destination spas.
* New Zealand lacks truly immersive top-end examples, but Australia has a handful including Gwinganna.
Resort or tourist spas: Find these in tourist towns or select hideaways and expect size to vary accordingly. Examples attached to accommodation, but open to all- comers, include the spas at Paihia Beach Resort and Kauri Cliffs, Northland. In out-of-the-way spots staff may be on-call, not in-house.
Often tourist centre spas are free-standing as are Best Spas Polynesian Spa and The Spa at Hanmer Springs. Though a tourist destination's wider facilities may cater for family visitors, the spa should be a separate retreat.
Specialty spas: Few in number in New Zealand, but becoming more common. Often culturally based, but need to embrace general spa standards. Examples include the new Spa Ayurda in Ponsonby, which is founded in Ayurvedic principles; and, with a more limited treatment menu but spa-like surrounds, Bliss Reflexology.
The Japanese bathing facilities at Maruia Springs on the Lewis Pass offer hot pools and a somewhat basic massage menu, but the alpine setting is stunning.
Urban day spas: Run in cities and some suburbs as free-standing retreats, usually with advanced beauty salon services. Can also be found in good smaller hotels. The best of these places deliver treatments equalling some of the five-star hotels, but the facilities are less lavish. Good for everything from waxing and tinting to facials and massage. (Top examples include the About Face and Forme chains and Equipoise Day Spa in Herne Bay.)
* Sophisticated neighbourhood beauty salons which in recent years have increasingly dubbed themselves day spas can't truly claim the title as they lack the facilities that separate cash counters from contemplation areas. But for personalised service and customised treatment, regulars are often happy to trade in the trappings. Seek recommendations to uncover any small gems in your area. (Specialist facialists such as those at Face Facts, Remuera and Exhibit, Epsom keep their clientele for good reason).
Off the list: Basic suburban salons, and those who operate from home or a room in a wellness centre or gym are kidding if they call themselves a spa, however, good their therapists may be.
Same goes for a trip to the appearance medicine clinic, despite the well accepted tag of medispa, this is hardly an uplifting and centring destination.
Check out:
bestspasofnewzealand.com
eastdayspa.com
waioraresort.co.nz