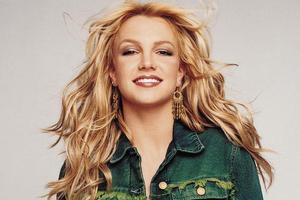 Dishing up dinner to the likes of Beyonce, David Bowie and Britney Spears is all in a day's work for Neil Smith.
The Whangarei-born chef works as a tour chef for music superstars.
He spoke to the Herald on Sunday from Cardiff where he's working for Sir Paul McCartney, who performed last night at the city's Millennium Stadium in front of 60,000 fans.
Smith said McCartney insisted all food served on his tour was vegetarian. "It's an understanding when you're on the tour you're vegetarian. You respect his wishes," Smith said.
During his time on tour with the former Beatle, Smith and the musician worked together on several clips for McCartney's website encouraging vegetarianism.
Smith, 39, started his career working at Whangarei's Tonic restaurant before becoming executive chef of swanky Auckland Viaduct eatery Euro in 2001.
But he said the Euro experience left him burned out and he went to London. In 2003 he started working with tour caterers Eat Your Heart Out .
"David Bowie was the first tour I did. Three days earlier I was cooking in a restaurant, and there I was sitting on the side of stage watching David Bowie play live. I sort of had to pinch myself," he said.
Now living in Richmond, Virginia, with his American wife, Smith spends most of the year away from home.
"Last year was close to seven months of touring," he said. "I spend a lot of time away from home with Eric Clapton, Britney Spears and Rod Stewart."
Smith said the artists he toured with were easy to get on with, but stars' demands could be misinterpreted. The most memorable example was with ex-Nirvana drummer Dave Grohl.
"He said he wanted Pirate Booty, so our boss went out and got a treasure chest and filled it with fake gold coins to put in his dressing room.
"She found out later Pirate Booty was a brand of potato chips."