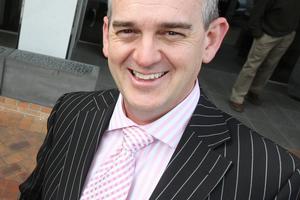 When the word "fashionable" comes to mind, few people would expect it to be followed by "Member of Parliament".
But Wellington student Nicola Wood hopes to change that through a blog rating the daily dress of those in the house.
"I'm involved with a lot of political people in Wellington. I wanted to start a blog but I didn't know what to say."
The 18-year-old Victoria University law student said she wanted to use Ministry of Aesthetic Development to discuss MPs' dress sense in a positive way.
"I thought it was a bit off to criticise people on the internet for how they look. Instead, I wanted to celebrate the good ones."
But there's a bit of fun-poking, with Wood comparing current and former MPs with supposed doppelgangers.
She said former finance minister Michael Cullen resembles overturned Australian Prime Minister Kevin Rudd and compares Local Government Minister Rodney Hide with Dr Evil from the Austin Powers films.
"I was a bit scared that some people might have thought it was a bit mean," said Wood.
She urged Prime Minister John Key to be more daring with his attire.
"If he can tell a press conference he's had a vasectomy then he can wear a funny tie."
But her best-dressed MPs are National front bencher Tony Ryall, for his "shirt and tie combos", followed by Labour's Jacinda Ardern, who "always wears things with buttons".
Ardern said the verdict was "very kind", but didn't know "how high the bar is set in Parliament".
She was uncertain about being second to Ryall, saying his loud ties would cause "a strobing effect on television sets".
Ryall was happy to be No 1 and laughed off Ardern's "strobing" claims.
"One thing in politics is you can't keep everyone happy."
Ryall said it was important for a minister to look the part but he enjoyed getting out of his jacket and tie when he gets home to the Bay of Plenty.