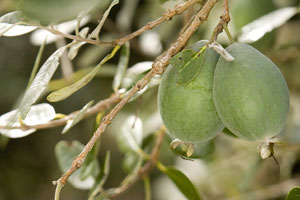 Prune your fruit trees as soon as the leaves have fallen. Even small, dwarf and potted trees benefit from pruning. I like using cordless battery-powered secateurs. Make sure you keep a few strong main limbs on each tree and try to encourage symmetrical branches off these.
If there are too many branches growing into the middle of the tree cut these out to increase ventilation, and to help the summer sun get to the fruit.
Cut out dead wood and any that is growing in the wrong direction, then shorten all the remaining stems so the tree is the shape and size you want. Cut these stems to an outward facing bud. Cut diagonally so rain will run off the cut.
Keep your secateurs sharp so the cuts aren't jagged, seal the larger cuts with Bacseal Pruning Paint, wipe your secateurs with white spirits, and don't prune when it's raining. Doing these things will stop diseases from spreading.
If you have kiwifruit vines, Incredible Edibles explains clearly on its website how to prune them.
Best trees in my garden? Feijoas. They've finished fruiting and now that I've trimmed them with the hedge clippers they give structure.