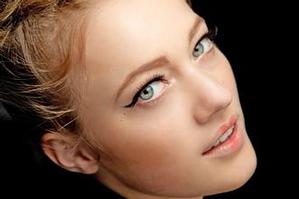 Getting your beauty look for less is a great way of having more to spend on your dress.
When you're young enough to be using makeup for fun rather than to disguise or correct the damage that time can do, you may as well check out cheap and cheerful brands rather than hammer the family plastic.
Often the same companies that own prestige beauty houses have budget brands too and these days innovations are quickly passed on to the mass market.
For items such as mascaras, lipsticks and hairspray you can't go too far wrong checking out the supermarket ahead of the beauty counters. It's always fun bagging a bargain.
If you can spend a little more, we've included a few temptations.
SAVE
Colour Shots hair glitter $9.99
Gold, silver, red, yellow, blue, green, pink, black or multi-hues, these water-based glitters allow you to go a little crazy without damaging your hair, as they're ammonia and bleach-free. (Selected pharmacies.)
SPLURGE
Sebastian Trilliant $40
Leaves hair smooth and super shiny without weighing it down, so it's ideal for fine hair. Work in before styling with heat tools. Also adds condition and ultra-light body. (Selected salons and shampoo stores. Ph 0800 800 128.)
SAVE
Maybelline New York Line Stiletto $18.99
This flexi-tip pen makes the flicky liquid eyeliner-look easy and leaves a defined black line. Or try L'Oreal Infallible Never Fail Eyeliner for a pencil effect in five colours for $26.99. For lashes, Covergirl and Maybelline both make good mascaras priced around $20, check out Covergirl's Lash Blast Length Mascara and Maybelline's the Colossal Volume Express or waterproof Lash Stiletto.
SPLURGE
Maybelline New York Pulse Perfection $29.99
Just like flatscreen TVs are plummeting in price, so are vibrating mascaras, with L'Oreal releasing one that costs half what the Lancome and Estee Lauder ones did at their launches just over a year ago. If you're not confident about zig-zagging your lashes to their full potential, a battery does it for you.
SAVE
Smashbox Heartbreaker eau de parfum $39.50
This handy little roll-on is the first perfume from Smashbox and it's small enough to fit in a clutch bag. It mixes violet, gardenia, musk and vanilla. (smashboxcosmetics.co.nz)
SPLURGE
Miss Dior Cherie 50ml eau de toilette $145
Think pink and come up smelling as bright as a bouquet with this carefree, uplifting, floral fragrance, just perfect for mademoiselle.
SAVE
Za Dramatic Eye Colour palette in Silver $19.50
This quad is the smoky eye's BFF. Quads also come in violet, green, blue and gold, so you can choose the combination that best plays up your eye shade. (From Farmers, K Mart and selected pharmacies.)
SPLURGE
Becca Bomborra palette $140
Eyes, lips, cheeks covered. Check out Becca's lip tints also. (From Glamorpuss, Newmarket and The Department Store, Takapuna.)
SAVE
Dove Summer Glow Moisturiser $7.99
This gradual tanner with a gentle fragrance is a slow build that gives subtle colour to fair-to-medium skins. (There's one for medium-to-dark shades also). Dove works as well as many much more expensive products and the big (400ml) bottle should see you through winter without looking pasty. (From supermarkets and pharmacies.)
SPLURGE
St Tropez Bronzing Lotion $59
A certain lady is gaga about this stuff, with St Tropez's celebrity tanner saying, "She's such a tanorexic that she insists on having four layers of Spray Tan. She even wants to set up her own spray booth in her home". The lotion can be used in lieu of a professional spray tan or to maintain colour, with one of the more natural finishes about. Pale-face Kelly Osbourne has just signed on as a spokeswoman, saying she can't get over how good it looks: "I'm not orange at all." (Ph 0800 88 34 34.)
SAVE
Maybelline Color Sensational in Nearly There $19.99
Smart looking, nice feeling lipstick in a warm caramel tone that won't leave you looking washed-out as some nude shades do.
SPLURGE
M.A.C Russian Red lipstick $42
The go-to colour for drop-dead, old-school glamour in a formula that lasts. Twin with M.A.C lip pencil in Cherry for a perfect pout.