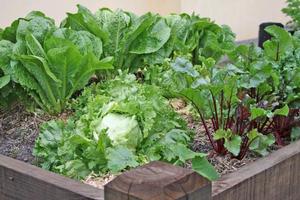 Edible gardens not only feed us, they need to be fed themselves.
This week I visited a community garden. In their impressive communal compost bins they mix vegetable waste with layers of wet cardboard and seaweed then cover the whole pile with wet carpet.
A plastic pipe runs down the centre to bring air into the heap. Ten weeks later, there's compost like crumbly fruit cake.
In our own gardens we might not have access to seaweed or huge piles of vegetable waste but at this time of the year we can gather all the spent plants, the fallen leaves, the cut grass, and the kitchen.
The trick is to build up one layer of this nitrogen-rich green material, then another layer of brown stuff, like cardboard, twigs, manure, soil, all rich in carbon. Repeat these layers. You can spread some comfrey leaves between the layers to help decomposition, or use compost from the last heap.
Cover the heap with a lid, plastic sheet or wool carpet to help keep the moisture in.
Compost, like cheese, takes time to ripen. You'll know when it's ready because it will look like rich soil full of worms. It also won't smell.