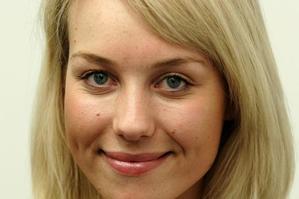 Blondes are stereotyped as attractive airheads, but latest research shows they are also wealthier than other women.
Even when variables such as education and height were considered, the results remained the same - light-haired women earned 7 per cent more and married richer men than their darker-haired counterparts.
The Queensland University study, which surveyed 13,000 women, concluded no other hair colour had this effect.
Canterbury University psychology professor Dr Lucy Johnston says the results are consistent with basic psychology.
"I would expect women working in jobs that require outgoingness and approachability to be paid more.
"Blondes are treated as if they have these personality traits, which can result in a self-fulfilling prophecy."
Johnston also has a theory about why wealthier men go for blondes.
"It could be a kind of compensation. He thinks, 'I've got power and wealth, you've got looks and personality'."
But radio personality Jo Cotton, a brunette, disagrees.
"About five years ago there was a study that said brunettes were more successful," she says. "So everyone gets a turn at the top, blondes are just flavour of the month.
"I get good pay and I have an awesome husband so I seem to be doing all right as a brunette."
President of the International Blondes Association, Olga Uskova, says blondes are more successful because they take better care of their looks.
"Also, when a blonde makes a mistake at work she just has to say, 'oh, I'm such a blonde' and everyone forgives her."
But there is hope for brunettes and redheads: "A woman's beauty comes from the sparkle in her eyes," Uskova says.