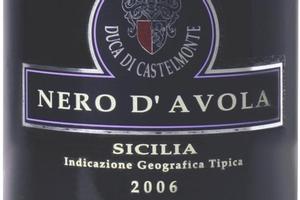 Hands up if the words "Italian wine" conjure up images of cheap Chianti in a wicker-covered bottle?
If your hand is still by your side, you're in the happy minority who know there's more to Italy's vino than wine bottles that make kitsch candle-holders once the contents are dispensed with.
It's bizarre that Italian winemakers are not more vocal about the quality and diversity of their wines.
Italy's winemakers export more wine than anyone else on Earth. Italians drink more wine than anyone else. And, as of 2008, Italy made more wine than anywhere else - nearly six billion litres.
Add to these statistics the thousands of different grape varieties grown in Italy and the country can only be described as a wine giant.
Bored with Bordeaux, Burgundy or bland pinot gris? How about a glass of marzemino, sagrantino or vermentino instead?
Italy is the place to look for these and other delicious vinous curiosities.
And at Church Road winery in Hawke's Bay, winemaker Chris Scott has been experimenting with the Italian grape marzemino - a late-ripening red from Trentino and Lombardy in northern Italy.
Church Road Marzemino is made with grapes grown on the Matapiro Vineyard in Hawke's Bay; 40 minutes' inland and 300 metres higher than most vineyards in the region.
I like this wine a lot. It's been aged in old oak, which comes through in its aroma and taste. And at least as promising as the taste is that it offers a more varied wine diet than we otherwise have access to.
It's also worth noting that the wine diet in Australia is vastly more varied than here, thanks to the proliferation of post-war Italian settlers who have done what all good Italians do wherever they go - grow grapes and make wine.
This means wines like fiano, lagrein, nero d'Avola, vermentino and sagrantino are finding their way into the mainstream, and the Australian Alternative Varieties Wine Show is now so celebrated, it's almost no longer "alternative". Most of us could be forgiven for not having heard of pigato, negrara or negroamaro - let alone nuragus, ciliegolo or gaglioppo - but next time you're tiring of the same old pour, check out Church Road Marzemino or the wines of Prodotti d'Italia and A Touch of Italy.
It's a shame they're not widely available, but you can buy them online at pdi.co.nz or touchofitaly.co.nz.
And you'll barely find a cheap chianti in sight.
WINES OF THE WEEK
2007 Cent'Are Nero d'Avola, $22
The "black grape of Avola" is named after its hometown in southeast Sicily and this peachy, full-bodied red is the best of its type in New Zealand.
From A Touch of Italy - touchofitaly.co.nz.
2007 Church Road Cuve Marzemino, $30
Blind-taste your friends on this weird and wonderfully dark-coloured Hawke's Bay red, made from the Italian marzemino grape - pronounced "mars-ee-mean-oh".
From Church Road's cellar door in Hawkes Bay or via mail order, email: thecellardoor@churchroad.co.nz.
2007 Penfolds Bin 28 Kalimna Shiraz, $32
This full-bodied shiraz is hot off the wine press - well, it's new in wine stores right now.
Launched a month ago in New Zealand, this luscious Aussie red is from an outstanding vintage and it tastes like it; ripe, rich, refined.
If the budget allows it, buy half a case and try to resist the urge to tuck in all at once. This will age beautifully.