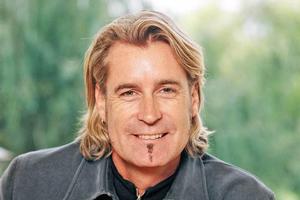 A big occasion, demands big hair. Not a bird's nest, but something that commands the right kind of attention, setting off your face and your outfit and perhaps accommodating a hat. The awards season and big events such as the races show the good and bad of how to stand out in the crowd.
For some expert advice on getting the look right, we ask Grant Bettjeman - the stylist Auckland society trusts to twirl its topknots - how best to go glam.
What's glamorous now?
For our younger clients loose "twist-dried" hair that's caught back off the face. For those serious red carpet nights a full volume Penelope Cruz-esque chignon, slightly deconstructed.
For the red carpet (or just a big dress-up night out)?
Glamour is the word of the moment. Hair worn up or down must shine and tumble; volume is essential.
For the races or a wedding?
Special occasion hair is definitely being worn up. Faces are clean and neat to show off jewellery, with any loose movement at the back.
How do you style hair to wear with a hat or fascinator?
The best way is to leave the top and side simple and neat and have any movement or deconstruction only at the back.
What's a good special occasion look for someone with short hair?
If you have an exquisitely featured face a smooth, gelled, sculptured look may work. I like well blow-dried short hair with volume and texture, and the hair often moving away from the face.
Any advice for how someone can pull off a different dressier style?
Hair pieces and hair extensions are an excellent tool to create a gorgeous silhouette. Adding length or bulk always gives a glamorous look.
Can hair look over-dressed?
Straightening irons would have to be the most over-used tool of the moment. We are all sick of over-straightened or artificially curled, dead-looking hair.
What's your favourite new look?
I like "twist dried" hair because it gives a soft organic editorial look to that "undone" red carpet effect.
What are your essential styling products?
For volume you can't beat Kevin Murphy's "gritty business". For shine use Lumiere Nutri-Sculpt by Kerastase and for hold L'Oreal's Fix Design.
What's a good DIY trick for a quick touch of glam?
Volume and glam are synonymous. Take some time to blow-dry your hair so that it is properly dry. Always tip your head upside down at the end and blast with cold air to lock in the volume and editorialise the look. Once you are happy with the finished effect, lock it in with a strong hairspray.
Super shapers
Start your do with a good thermal protectant for your blow-dry, throw in some volume-enhancing product, or a shaper for shorter hair, smooth the final look with a shine serum and finish with a spray for light control.
Try Grant Bettjeman's favourites or check out these other stylers: Joico Moisture Recovery Styling Creme, Redken Aerate 08 Bodifying Cream-Mousse, Sebastian Microweb Fibre flexible elastic texturizer, TreSemme 24-Hour Body Amplifying Mousse, Fudge Root Juice.