Narcotics body says Govts need to act fast to limit access to sedatives used by sex predators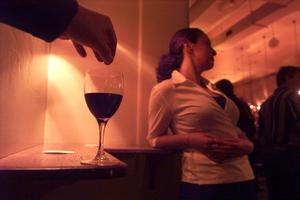 Governments around the world must step up their efforts to limit access to "date-rape drugs", sedatives that are secretly added to a person's drink to reduce his or her ability to resist sexual assault and remember it later, a United Nations watchdog says.
Sexual predators can easily procure such drugs, despite efforts to curb their misuse, according to the International Narcotics Control Board's annual report.
Governments should quickly adopt measures to limit illegal access to such substances, and increase public awareness of the risks of leaving food and drinks unattended at public events such as parties, the board said.
They also must do a better job of analysing urine samples in suspected cases and be consistent about compiling and sharing statistics.
"The 'date-rape drug' phenomenon, although fairly new, is evolving rapidly as sexual abusers attempt to circumvent stricter drug controls by using substances not restricted by international drug conventions," said the UN.
The misuse of flunitrazepam - sold under the brand name Rohypnol - has been reduced, thanks to international efforts, but the report said criminals were now using gamma-Hydroxybutyric acid (GHB) or ketamine and gamma-Butyrolactone (GBL). "Since in many countries most of those drugs are easily available, they frequently fall into criminal hands."
While GHB was put under international control in 2001, not all countries had introduced regulations on a national level, the report said. Ketamine and GBL, meanwhile, remain outside drug conventions and can therefore be easily obtained.
"Drug traffickers obtain the substances in question through internet pharmacies and the mail system, or from illicit manufacture," the report said.
To tackle the problem, the board urged governments to work with the pharmaceutical and chemical industries and to ensure police and prosecutors had the legal authority to act against offenders or suspects.
"In many countries, the use of substances to facilitate the commission of crime does not constitute a criminal offence [so] cannot be properly sanctioned."
The report also included these findings:
* In many countries, prescription drugs are the second or third most abused category of drugs. In the United States, 6.2 million people abused prescription drugs in 2008 - more than the total number of people who abused cocaine, heroin, hallucinogens, ecstasy and inhalants. In Germany, an estimated 1.4 million to 1.9 million people are addicted. While almost all countries are confronted with prescription drug trafficking and abuse, there is still a significant lack of awareness and data about the problem.
* Faced with tighter controls of chemicals needed to make some drugs, traffickers and underground manufacturers are shifting gears. Since a comprehensive ban on ephedrine and pseudoephedrine took effect in Mexico, for example, traffickers are increasingly using phenylacetic acid to make methamphetamine.
* In Central America and the Caribbean, drug traffickers are increasingly using light aircraft with stolen or falsified registration numbers to transport illegal substances. Drug trafficking by sea is also a problem.
* The smuggling of cocaine through West Africa from South America into Europe and elsewhere continues to be a serious problem and is contributing to a rise in cocaine abuse in the region. The seizure in Guinea in July of large amounts of chemicals and equipment suspected of being used to make synthetic drugs shows the region also remains at risk of being used by traffickers for the diversion of chemicals.
* Trafficking in amphetamine-type stimulants is up in South Asia and several methamphetamine laboratories have been found there over the past two years. In India, courier and postal services have become a common means of smuggling drugs out of the country.
* Britain, Italy, France and Germany account for most of the heroin seized in Europe but Eastern Europe's underground market for opiates has continued to expand.
ACTION ABROAD
* Calls for governments to step up efforts to limit access to date-rape drugs.
* Measures to limit illegal access to the drugs and raise awareness of the risks of leaving food and drink unattended should be put in place.
* Drug traffickers obtain the substances in question through internet pharmacies and the mail system.
ON THE WEB