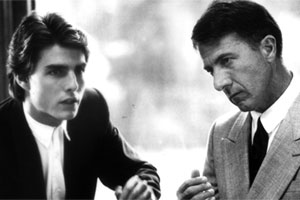 Yesterday, at the park, my son was doing his usual 3.5-year-old thing and growling at any kids who came near him.
Ok, perhaps it's not that normal to growl like a werewolf whenever some poor well-intentioned child gets anywhere near close. Perhaps it's just him (and although he is strictly disciplined for it, it is a trait that continues to reassert itself).
Then my daughter, 21 months, got in on the act. "Go Away!" she'd harp.
Oh no, I eye-signal my husband, another generation of anti-social menace has emerged! And with parents who try and be so friendly!
Who was the poor child suffering the menacing from a couple of - what would have appeared to anyone walking nearby - quasi-sociopaths? A boy who was saying absolutely nothing, that's who.
A boy who was simply running around, and around, and around the rocket, at "Rocket Ship" park, with beautiful blonde hair and blue eyes.
I insisted my son apologise, and grabbed him to put him in the car to avoid further embarrassment.
But behind me sat the poor boy's mother.
"[My son] doesn't really understand anyhow so don't be too hard on yours," she told me.
"He's autistic, and communicates differently."
Still, I said, there's no reason for my son to be growling like a showy guard-dog.
But it made me wonder about autism a while. It struck me that autism must be an incredibly hard thing to have for the parents of the child, but if a child is slightly, somewhat or totally oblivious to trouble, might that actually make some interactions easier?
I will throw up my hands here and say I know very little about autism, except for the fact I have done many stories on Asperger's and autistic kids as a journalist (many years ago). Then, it seemed to me to be a reasonably rare thing. Today, it seems almost strangely common.
At kindy there is a boy who is absolutely brilliant at drawing. His drawings are better than mine, and he's not yet five. The teachers are also blown away, but in the same breath wonder if mild Asperger's might go alongside.
Many friends and acquaintances have children who have been diagnosed autistic, both of the mild variety and the severe. It is hard to chart the outcome of the condition on the lives of these precious young children.
In these cases the parents are loving and good and the children, mostly boys, will get the best help their parents can afford.
But what of the (supposed) thousands of children who do not have families with the access to resources to get them into therapy? They surely face an uphill battle.
In the States, the number of children diagnosed with autism is reaching epic proportions - one in every 110 eight-year-olds have got the disorder, with boys much more likely that girls to have it.
A story in the New York Times this week puts the cost of therapy for an autistic child at as much as US$72,000 a year (for intensive therapy) but even high-functioning children with autism require thousands of dollars in treatment, bankrupting their parents in many cases. Even universal healthcare will probably not extend as far as giving much relief to affected families.
In New Zealand the cost of therapy for autism is also substantial.
Although there is state help available, parents also fork out thousands in therapy and other associated costs.
It therefore feels as though much more needs to be done to look at the reasons why autism is so prevalent, and growing, and if there are any environmental factors that need addressing.
As the New York Times report says, "Unless we attack this like a national health crisis, we're going to have a huge economic crisis on our hands."
On the web:
Dealing with the financial burden of autism - New York Times