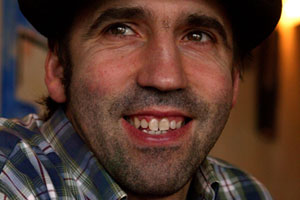 Torchon French Creperie in Elliot Stables, central Auckland, now has a satellite little sister cafe, with the opening before Christmas of La Cantine du Torchon at 265 Ponsonby Rd. Owner Alex Roux also runs Pastis restaurant over the road from TVNZ.
On the move
Popular Devonport neighbourhood cafe Ice It closed last week, after not being able to renew its Church St lease. The good news is that cafe owners Jian and Tracy Yin are in talks about opening in the old officer's mess at Fort Takapuna. This beautiful reserve land, up the hill from Narrow Neck beach, would be a great spot for a cafe, so fingers crossed. If you're in the area, check out changes to the old Narrow Neck Beach Cafe, now in the hands of the women who run the tasty Mrs Bean cafe in Takapuna. Beach favourite ice-creams and pies are still on the menu, but there's home-baking additions and hopes to upgrade outdoor seating.
Tea time
If you're in Christchurch check out the tranquil Dilmah T-house tucked inside department store Ballantynes. It's the first in what the Sri Lankan tea producers hope will be the beginnings of more partnerships and was chosen because, like Dilmah, Ballantynes is a family-owned firm. The tea house, offers nearly 30 teas, including some single blend estate rarities, but if you're just after a good cuppa, you can get your own pot from $3.50. Staff will advise on the best tea and food matches from an enticing menu that ranges from nibbles to light meals and there are gift sets to buy.
That one's mine
Keeping tabs on your glass at a party is always a mission. And if you want to save on washing up, going to the cupboard to get a new one just isn't the done thing. What to do? Invest in Vacuvin Party People Glass Markers. These little suckers will stick you your glass all night long. $19.95 from stockists nationwide. Ph (09) 377 2626 for your nearest stockist.
Food frontwoman
Lauraine Jacobs has been chosen as president of the Guild of Food Writers and is hoping to build the organisation's standing further with plans for a Food Media Centre. The cookbook author and, until recently, Cuisine food editor has long been active in foodie circles, including a stint on the US-based International Institute of Culinary Professionals. She has a special interest in promoting artisan and regional foods. Her daughter, Katie, has moved from a marketing role with Moet Hennessey in New Zealand to the company's Sydney office.
At the ready
Regal Salmon has launched Fresh Packs, new atmospheric packaging, to give a longer fridge life to their fish, in 250g escalope and loin cuts and a 275g stir-fry option. Great for picking up during the weekly supermarket shop so you can have salmon, with its healthy dose of omega-3s, at the ready. The packs, all with a best before date, have pin bones removed, meaning preparation time is minimal.