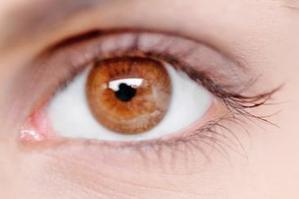 Betty Boop is staring back at me from the mirror. Not that I'm disappointed, I'm just stating a fact. My newly permed eyelashes resemble a gerbera with long black petals. Add a sweep of mascara and I could stop traffic.
Lash perms and extensions are the next big thing in sexy eyes so finally I gave them a whirl. There are various methods to perming; one uses tiny rollers like sticky, bendy cotton buds that sit along the eyelid, another uses a silicon mould to create a softer curl. That's what I went for. With my eyes closed, each lash was individually stuck on to the mould that lay across my eyelid, then the perm solution is applied (the smell taking me back to my spiral perm in the 80s). About 45 minutes later I'm curled and ready to flutter. This will last four to six weeks depending on the cycle of the lashes, and the rate at which I lose them and how fast the new ones grow back.
Cost? $65-80. But eyelash extensions are more common, even though lash perming has been around longer, takes less time and is a much cheaper option.
At Cerise Makeup and Lash Bar, owner and senior lash stylist Elisia Kwok showed me bags of synthetic lashes in different thicknesses, curls and lengths. There are 130 sizes and each is individually glued to the natural lash. They can last six to eight weeks depending on lifestyle and how they are cared for. They sound too high-maintenance for me. You don't need mascara with these beauties though, which is just as well as you can't wash your lashes with anything but water, can't rub your eyes and can only get rid of eye make-up carefully.
Party Lashes or Flares come in clusters of eight and are glued on to the outer lashes for a special occasion - to be whipped off for work the next day. But the most popular is the B-curl - a more natural curl and about 50 lashes per eye between 9-12mm long. They cost $180-$210 - no charge for knocking people out when you blink.
* Cerise Makeup & Lash Bar, can be found at 3/386 Richmond Rd, Grey Lynn, Auckland, on the web at cerise.co.nz or just phone (09) 361 6336.