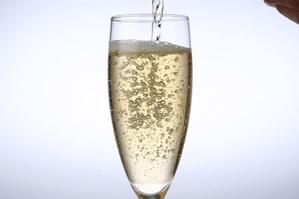 While a glass or two of bubbles with the Christmas spread might be traditional, the cost can cause more headaches than the Boxing Day recovery.
But bargains are available for savvy shoppers.
Glengarry Wines general manager Liz Wheadon said Christmas was a good time for deals because higher demand drove prices down. Good-quality sparkling wines such as De Bortoli were available for less than $10, while Spanish Cava Perelada cost under $15.
Closer to home, Wheadon praised Cecilia from Allan Scott's vineyard and Cloudy Bay Pelorus.
Champagne can only be called that if it comes from the French region of the same name, but Wheadon pointed consumers towards high-quality sparkling wines from surrounding vineyards, in regions such as St Meyland.
They use similar grapes and techniques, but the results cost a fraction of "real" champagne.
Those who insist on authenticity need not spend $100 a bottle to guarantee quality, with Drappier available for under $45 a bottle.
But she warned about buying parallel-imported bubbles with no guarantee, and that can be ruined during transportation.
"You don't want to spend $5 less and have it go flat when you pop it," she said.