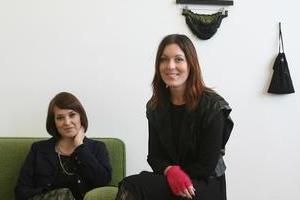 Auckland based fashion label Lonely Hearts has won an export scholarship worth $10,000.
The label's designers, Aimee McFarlane, Helene Morris and Steve Ferguson, were announced as the winners of the DHL Express Fashion Export Scholarship today.
The scholarship includes freight to the value of $10,000 and coaching in freight and logistics to assist the label in exporting overseas, as well as a Fashion Industry New Zealand membership and export mentoring package.
DHL Express fashion and textile strategic account manager Jason Orlop said Lonely Hearts presented an impressive submission.
"Not only are they producing distinctive fashion design, they also have strong financials, good off-shore accounts and a team of three who demonstrate a collaborative approach to all areas of their business."
Mr Ferguson said the scholarship would help Lonely Hearts expand in Australia and enter the markets in Japan, the United States and Britain.
- NZPA